Sony chooses AVG as its mobile security partner for Xperia devices (including the Z3 series)
20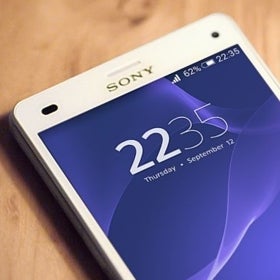 AVG this week announced that Sony appointed it as its exclusive provider of mobile security, as part of a new three-year partnership. In consequence, Sony's
Xperia Z3
,
Z3 Compact
and
Z3 Tablet Compact
now come with the AVG AntiVirus PRO app pre-installed. This is a 6-moth free trial, and, after 6 months, you can either pay for the app, or use its free version.
While AVG doesn't mention this, it looks like you can download the AVG AntiVirus PRO app and use the free trial for six months on any Xperia that runs Android 2.3.3 or later.
Sure enough, if you download apps only from trusted sources (Google Play or Amazon Store), you don't really
need an antivirus
. But the AVG AntiVirus PRO app offers more than just protection against alleged viruses and malware, including performance and privacy tools. You can get the AVG AntiVirus PRO for Xperia app from Google Play via the second source link below.
As a reminder, the Xperia Z3 and Z3 Compact are already available in some markets, and should be released in the US in the near future (with T-Mobile already confirming that it would
offer the Z3
).
sources:
AVG
,
Google Play
via
Xperia Blog