Sony Xperia Z1 Clear Zoom vs Lumia 1020 lossless zoom samples
78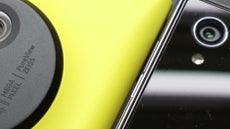 Sony Xperia Z1
seemingly uses the high resolution of its 20MP sensor for lossless zooming in a way that is very similar to the one pioneered by the
Nokia 808 PureView
, then making a cameo in the current
Lumia 1020
flagship.
Sony's oversampling makes an 8 MP image out of the sensor, letting you close on the scene a tad shy of two times, whereas the huge sensor of the Lumia lets you zoom in more, though it results in 5 MP auto-mode photos.
A dedicated blog took identical photos with the Lumia 1020 and the Z1, then zoomed in with the
PureView
lossless tech of Nokia and the Clear Zoom of Sony, and the results were pretty neck-and-neck when there was enough luminance around.
When the light starts to go down, though, the gigantic sensor, optical image stabilization and Xenon flash of the Lumia 1020 certainly gave it a huge advantage before the Z1, though Sony's phone arguably brings a higher level of photographic prowess to the Android world. Check out the zoom crops compared below, with Lumia 1020 on the left, and the Xperia Z1 on the right.