Sony Xperia Z1 20 MP camera photo and video samples roundup
57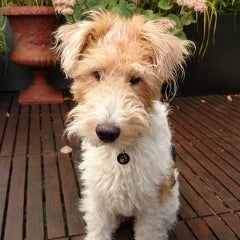 The long-rumored
Sony Xperia Z1
is finally here, and improvised camera tests are starting to trickle down from everywhere. Granted, Sony made its own tests, which, unsurprisingly, put the Z1 on top of the cameraphone world against such juggernauts like the
Nokia Lumia 1020
and
925
,
Samsung Galaxy S4
,
Apple iPhone 5
and the
HTC One
, but it's based on a survey of people's perceptions about the photos in a blind comparison, so it's rather subjective.
Nevertheless, we are supplying Sony's results in the slideshow below for your viewing pleasure, before we take off to the real-life photos and videos that we, and other mobile tech fans, managed to grab with the Z1.
Sony samples
Photos
Next in line are the photos that we, the tech writing community, or testers and leakers, managed to snap with the Xperia Z1. These are not pitted against anything yet, so it's hard to judge how the scene looked in reality, but from the quality of the pics we like what we are seeing so far - nothing groundbreaking, but still a very, very capable camera for a thin waterproof phone, perhaps even the best snapper amongst the Android flagships, though we'll have to do a camera test of our own before we declare it to be anything. Have patience, as some of those samples are full-size, so they take a while to load, but you can zoom in and examine the noise levels up close and personal.
Video capture
Now off to the video capture abilities of the handset - it can record 1080p video with HDR mode, if needed, smoothing out tricky dynamic range scenes. Check out a few examples below, including one made with the
QX100
lens-style camera, using the Z1 as merely a viewfinder. Speaking of viewfinders, check out the last fun video made by O2 UK that uses the Xperia Z1 as a driver's monitor for a race track bash.