Sony Xperia XZ3 battery life test is done, here is the score
56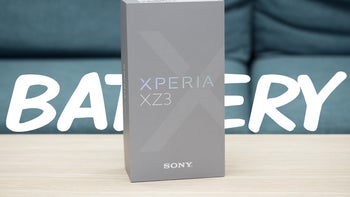 The new
Xperia XZ3
is the best phone that Sony has ever made: it features the first OLED screen in the series and the screen looks gorgeous, it has a curved, elegant body that handles nicely, and the phone runs on the latest hardware, but how about battery life?
Sony included a 3,300mAh battery in the Xperia XZ3, smaller than the average for a flagship of this size, and we were concerned that users might need a bigger battery.
It turns out that all our concerns were justified.
Crash and burn, the XZ3 scored the lowest of any 2018 flagship
The XZ3 just went through our proprietary battery test and it crashed and burned, scoring at the very bottom of the charts with just 6 hours and 5 minutes, while the average for a 2018 flagship is closer to 8 hours.
Compare this to the results we got from other flagship phones: the Note 9 with its large, 4,000mAh battery lasted nearly 9 hours, almost 50% as long as the XZ3, and other devices scored much higher as well.
Unfortunately, having a smaller battery than the average paired with a super high-resolution, Quad HD 6-inch screen might not be that great of an idea after all.
We have already used the phone for a while and it will last you through the day if you don't use it that much, but for those heavier users, getting through one day of use will be a concern.
The XZ3 supports a different fast-charging standard than most phones these days and it comes with a slow charger in the box, which takes nearly 3 hours to fully charge up the phone. This is way too slow and we recommend that you pick up a charger with USB Power Delivery support (such as the charger for the latest Google Pixel phones) to get faster charging times. We have measured the charging times with the charger in the box and you can see how long it takes and how it compares to other phones in the table below.
You also have wireless charging support, so you can get a wireless charger and have the phone rest on it and stay happily charged at all times.