Sony Xperia XZ2 to launch in India on August 1st for a shockingly high 72,990 Rupees ($1,062 USD)
34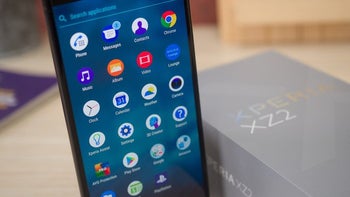 Sometimes you just have to scratch your head and ask yourself "what the hell were they thinking?" Case in point, Sony's mobile division. According to a report published today, the company will launch the
Sony Xperia XZ2
in India on August 1st for a mind blowing 72,990 Rupees. That is equivalent to $1,062 USD at current exchange rates. The issue isn't necessarily the actual price (although it seems steep no matter how you slice it), but the fact that Sony is even asking for so much in a market that isn't overflowing with money.
The Sony XZ2 features a 5.7-inch LCD screen with a 1080 x 2160 resolution. That means the aspect ratio is 18:9, allowing for a 5.7-inch screen to be placed on a phone that is the same size as the
Xperia XZ1
and its 5.2-inch display. The HDR display will play back your home-made 4K HDR videos and HDR videos available from YouTube. Under the hood is the Snapdragon 845 Mobile Platform, currently the top-of-the-line SoC from Qualcomm. The Indian variant of the phone is equipped with 6GB of RAM and 64GB of native storage (48GB is available to the user).
The 19MP camera on back employs Sony's own Motion Eye technology with 960fps slow motion capability and support for 4K HDR video. You'll find a Wide Angle 5MP selfie shooter in front. Keeping the lights on is a 3180mAh battery, and the device carries an IP certification rating of IP68. The fingerprint scanner is found under the camera in back, and Android 8.0 Oreo is pre-installed.
The question that comes to mind is, why offer this in a country where most of the population can't afford to buy it? Consider that the
Xiaomi Mi Mix 2s
will also launch in India next month, but for a little more than half the price of the Xperia XZ2. That leaves us scratching our heads over Sony's move here, and not because of dandruff.