Sony Xperia XZ2 Compact hands-on
9
There aren't that many manufacturers out there anymore that offer "miniature" sized variants of their flagship product. Sony, however, is notable for being one the few to continually seek out this particular strategy. While it's hardly considered a surprise move on their part, the Sony Xperia XZ2 Compact is there to complement its stylish sibling in the Xperia XZ2, but of course, focusing on a smaller form-factor.
Design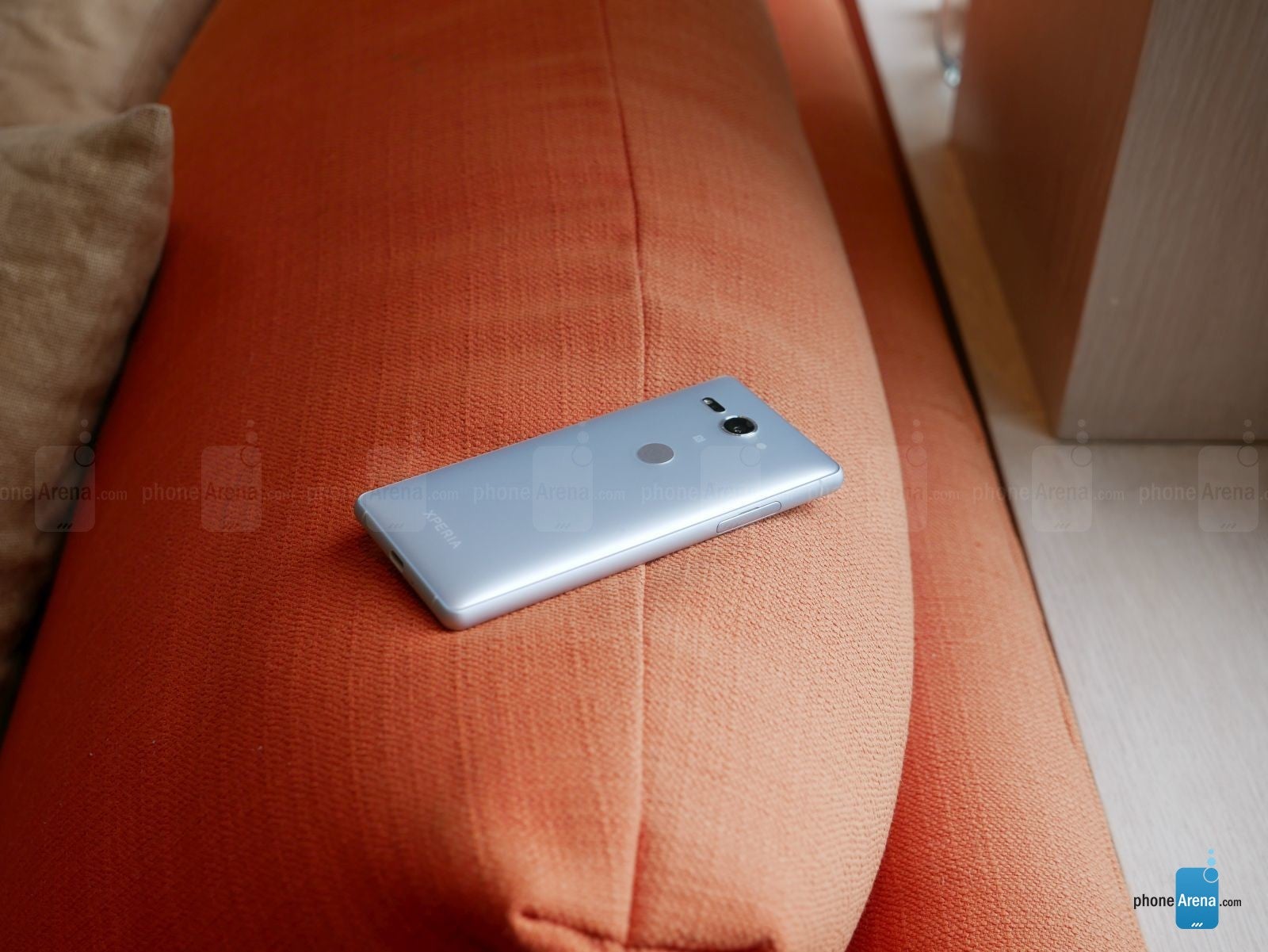 Right from the get-go, the Xperia XZ2 Compact's design stands out for its more diminutive size. For those who yearn for pocketable sizes, this phone doesn't disappoint because we're able to easily grasp it in our hand – as well as being able to reach all corners of the screen with our thumb.
Sony states that its new "Ambient Flow" organic design philosophy with its new phones goes after symmetry, and while the XZ2 Compact does certainly manage to do that for the most part, the only thing not really symmetrical about it is the placement of the LED flash on the back. It's honestly minor, but it's the single thing that's not symmetrical about the phone.
Usually there's not too much of a difference in these "compact" phones from Sony when it comes to their designs, but there's a vast difference here with the XZ2 Compact when you look at it from the back. Gone is the glossy finish of the XZ2's 3D glass covering, replaced instead with an inferior feeling polycarbonate cover. Worst yet, when we place the two phones on top of one another, the XZ2 Compact is noticeable thicker. Sure, it has a smaller overall footprint that makes it more manageable to hold, but the drawback here is that it loses its premium look.
Display
They might have finally adopted the all-screen, minimal bezel trend, the difference here with the XZ2 Compact's display is that it's smaller and lower in resolution. Yet, it retains the same 18:9 aspect ratio like its sibling, which we really appreciate. What's nice about the 5-inch HDR-enabled display here with the Xperia XZ2 Compact is that its resolution comes in at full-HD 1080p – as opposed to its predecessor's 720p.
So far, we have little to complain about the screen checking it out for a little bit. Colors seem to pop with their vibrant tones, while its brightness seems sufficient in direct sunlight. Of course, it's nice that it supports HDR content, which offers broader dynamic range. Even though the entire package isn't the most compelling compared to other phones, it however is a pretty compelling package given its smaller stature.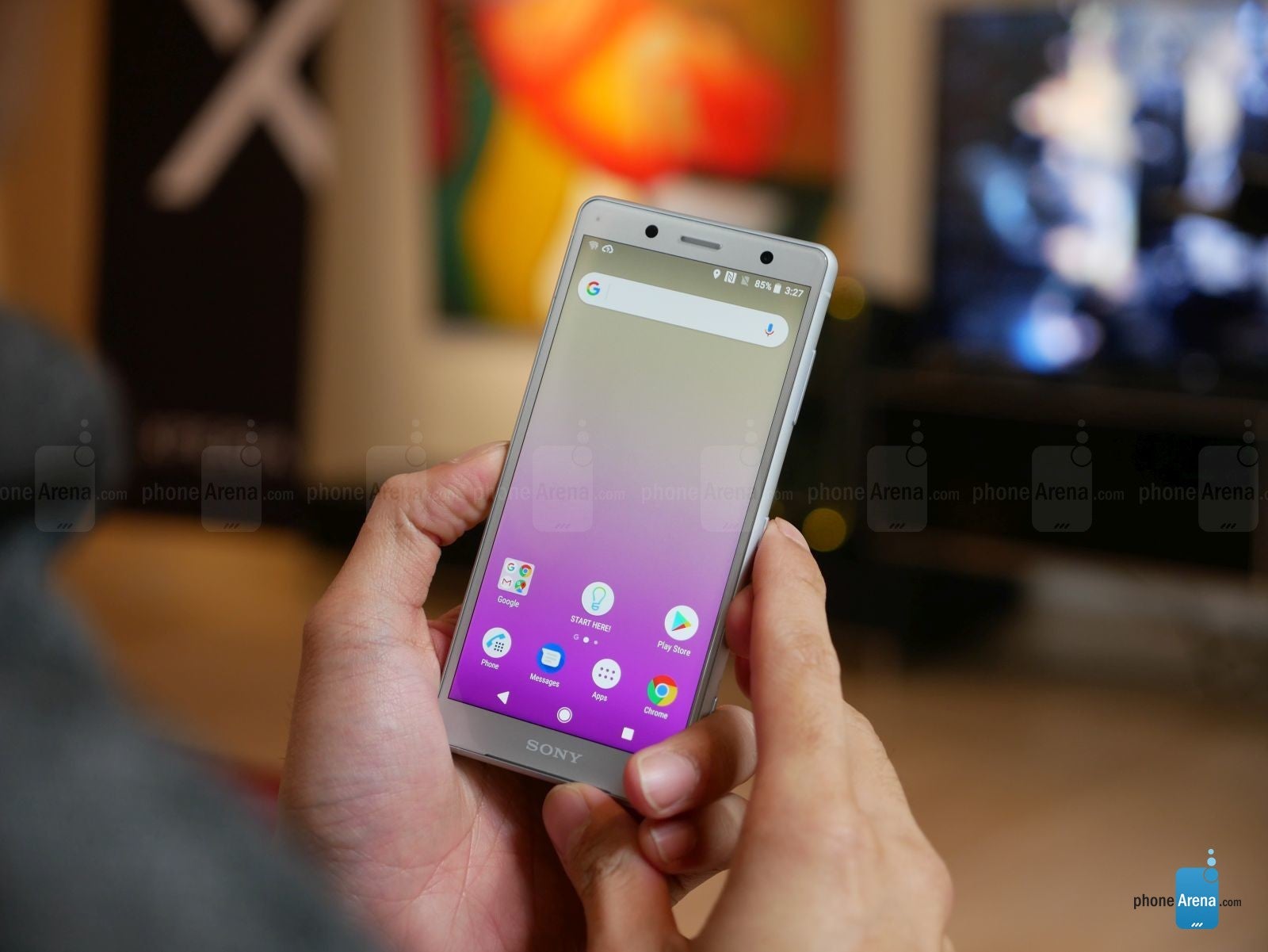 User Interface
There's nothing terribly different here with the software experience of the Xperia XZ2 Compact, which is running Sony's typical interface on top of Android 8.0 Oreo. The interface, in particular, isn't cluttered or anything – offering a clean looking UI filled with circular icons.
Don't let its short stature fool you, just because this one doesn't see any downgrades with its processing power. Leveraging the same Qualcomm Snapdragon 845 SoC as its sibling, it's a relief that the XZ2 Compact's performance will ensure it'll be in tip-top condition to handle just about anything thrown at it. In our short time checking out the phone, it seemed to perform typical of any high-end phone. We're curious to see how it performs after a couple of months of using the phone, especially when apps and other things begin to bloat the phone.
Camera
On the back of the phone, placed near the top middle and above the fingerprint sensor is its pixel crunching 19-megapixel camera, which features the ability to shoot 4K videos in HDR – a first of sorts to be exact. That should prove to be interesting no doubt, seeing that it'll be able to deliver enhanced footage than other phones. In addition, another standout feature with the camera is its ability to capture slow-motion footage at the impressive rate of 960 FPS! While that might not be a first for Sony, it's nice to know that the capture is now done at 1080p, rather than 720p before.
Unfortunately, we couldn't test out the camera during our brief time, since it was running pre-production software. Despite that, we're eager to see how it performs.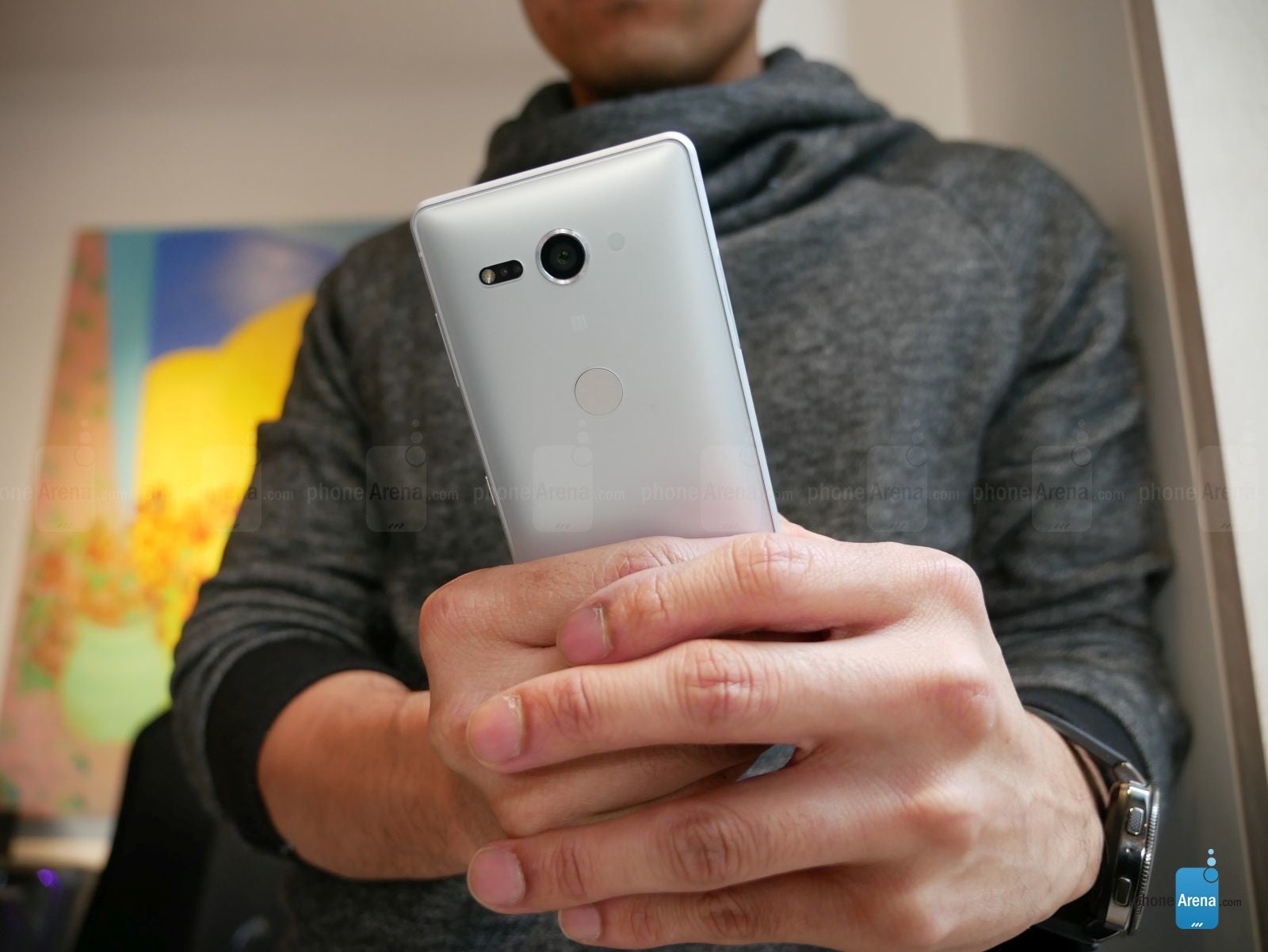 Battery
Being a compact model and all, it's not all that uncommon to expect lower capacity batteries. That's certainly true here, as the XZ2 Compact comes with one that's under 3000 mAh. Even with the lower capacity, it shouldn't drastically affect its performance. We're delighted to know that it does indeed feature fast wireless charging!
Expectations
With the Xperia XZ2 Compact, you get a phone that features most of the same specs as its flagship sibling, but in a smaller, more compact size. Sure, it loses some premium qualities with its construction, but at least it's not heavily diluted in when it comes to the processor and camera. What's really intriguing, though, is that Sony anticipates on selling the phone in the US! Yes, this compact model might be reaching the US shoreline, as we're told that it's currently being tested by Verizon. However, its exact pricing and launch date have yet to be revealed.