Sony's upcoming Xperia XZ2 Compact may have just popped up online
17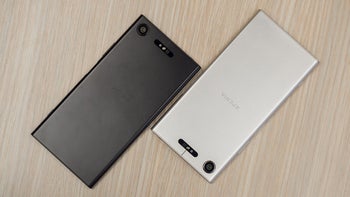 Despite the fact that Sony usually introduces new Xperia Compact smartphones in the second half of the year, a certain Xperia XZ2 Compact model has just appeared in a live picture next to a
Xperia Z5 Compact
.
Although it's just a prototype unit, we can't help but wonder whether or not Sony plans to reveal the new compact smartphone later this year at Mobile World Congress (MWC) 2018. The person who leaked the picture claims the final design of the
Xperia XZ2 Compact
may look different than what we're seeing here, which is quite understandable considering this is just a prototype unit.

Xperia Z5 Compact (left) vs. Xperia XZ2 Compact prototype (right)
The prototype unit shown in the picture lacks a 3.5mm audio jack and has the fingerprint sensor positioned on the back side. In any case, we'll see how representative of the final version this Xperia XZ2 Compact prototype really is later this month if Sony plans to announce it this month.
Sony confirmed its
MWC 2018 press conference
will take place on February 26. Aside from the Xperia XZ2 Compact, the Japanese company is expected to introduce a new flagship smartphone and possibly a few other mid-range devices.