Sony Xperia XZ1, XZ1 Compact, and X1 rumor review: specs, software, price and release date
19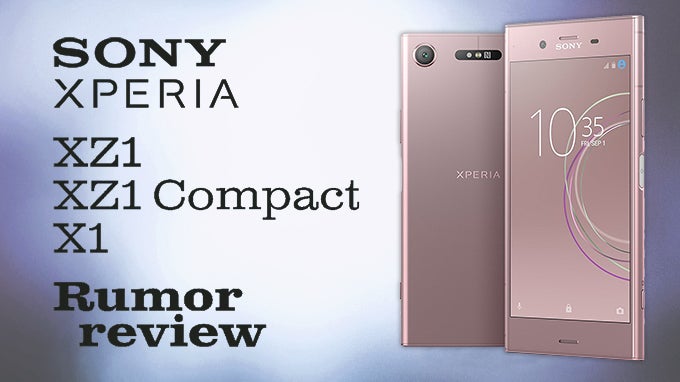 There's no one quite like Sony on the current smartphone landscape, thanks to the combination of great functionality and unique and quirky looks found in its handsets. Still, for whatever reason, the company hasn't been grabbing as big an audience as many of its direct competitors lately. Why this is the case is the subject of a different article, though: what we're here for today is quite a bit more fun.
Rumors! Leaks! We've got a whole bunch of those right here, right now, as Sony is set to release a trio of new devices at this year's IFA, following its tradition of holding two major smartphone launch events per year. This fall's new entrants into the mobile phone battle royale are known by the monikers
Xperia XZ1
,
Xperia XZ1 Compact
, and Xperia X1 (these names are
so
Sony, by the way).
But enough with the introductions, let's get right into it:
Design and display
We've finally got our first real look at one of the three devices — and it's none other than the flagship XZ1 itself. And as luck would have it, we've got both official render straight from Sony itself, as well as photos of what appears to be a real unit of the device. And just as expected, the XZ1 looks almost exactly like its predecessor, with the biggest difference being a new, extra-wide bar containing the device's flash, laser autofocus, and NFC connector placed the top center of the all-metal back panel.
On the front, the Xperia XZ1 is said to have a 5.2-inch, HDR-compatible Full HD display — inheriting features from both the
Xperia XZ
and XZ Premium. The sides once again play host to a power button–slash–fingerprint scanner (
unless you're in the U.S.
), alongside a two-step camera shutter and the mandatory volume rockers. On the bottom you'll find a USB-C connector, while the top houses the 3.5 mm headphone jack.
We now also have renders of the smaller Xperia XZ1 Compact — and, unsurprisingly, it looks like a shrunken-down version of the XZ1. In practical terms, this means a considerably smaller, 4.6-inch display rumored to have a 720p resolution (but we've also seen User Agent profiles that indicate it might actually be a 1080p panel instead), as well as a thickness increase of almost 2 mm. Also, it will use plastic for its outer shell, unlike the XZ1 and its metallic back.
The X1 is a bit of an enigma, though, as we've yet to see any credible photos or renders. The only thing we know is that it will probably have a a 5-inch 1080p panel — but we'll go out on a limb and say that, given how closely the XZ1 and XZ1 Compact follow Sony's classic OmniBalance design language, we expect the X1 to do the same — so no fancy bezel-less designs from Sony this year, either.
Side note: actually, there have been some sketchy rumors about a bezel-less Sony device being in the works, but given that we've heard practically nothing about it since then, we've decided to leave it out of this roundup.
Hardware and camera
The Snapdragon 835 may feel like old news by now, but the timing of this device unveiling leaves no other real choice for flagship devices. And judging from the XZ1's specs sheet, it very much wants to be Sony's next flagship: there's also 4 gigs of RAM, 64 GB onboard storage, and a 3,000 mAh battery to be found inside, which put it on par with competitors like the Galaxy S8.
Alongside those, we'll also be seeing the return of the 19 MP, 960 fps slow motion camera that made its debut in the XZ Premium and the XZs, while the front shooter will be a 13 MP one. The XZ1 will also be dust- and water-resistant to an extent, with either an IP65 or IP68 rating.
The XZ1 Compact, however, is a much bigger curiosity: despite its considerably smaller physical size, it is also powered by a Snapdragon 835 with 4 GB of RAM, though with a slightly smaller battery capacity of 2,800 mAh. Thanks to a recent benchmark listing, we also know the littlest brother has 32 GB of onboard storage, as well as an 8 MP camera on both the front and the back.
And last but not least, the X1 is said to be equipped with the Snapdragon 660 SoC — a mid-range chipset which has proven itself quite capable nonetheless. It will also have 4 gigs of RAM, just like its brothers, and sporting the same 2,800 mAh battery found in the XZ1 Compact.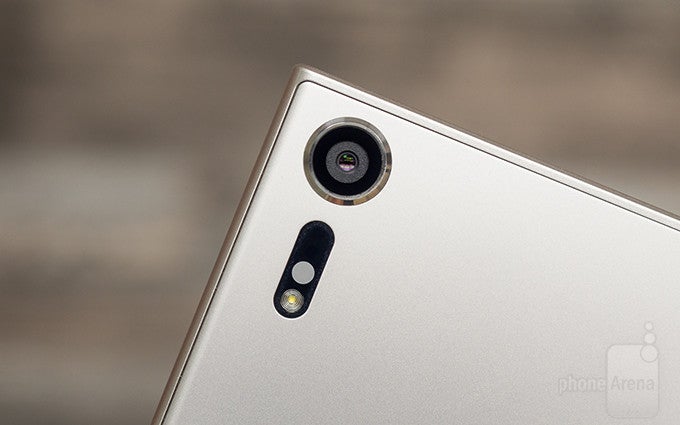 We've also heard an interesting tidbit about the XZ1's camera: rumors claim it will be the same MotionEye module as the one found inside the XZ Premium and XZs. In practical terms, this means you'll be able to shoot video in a whopping 960 fps, though only a few seconds at a time. However, we don't yet know whether the tech will be making its way to the XZ1 Compact as well, though we're hoping it does.
Software
Invalid image meta
But here's where things get exciting: if Sony plays its cards right, the XZ1 and XZ1 Compact could become a couple of the first phones to come with Android Oreo out of the box. This comes from a couple of sources: User Agent profiles on Sony's website, as well as benchmark listings, both of which indicate that the two devices are at the very least being tested with the latest Android version.
Price, release date, and expectations
According to the most recent rumors, The Xperia XZ1 will go for £599 in the United Kingdom, which converts to about $756. But if we factor in the traditionally lower prices found in the U.S., this price should work out to about $650-700 instead. Meanwhile its smaller sibling, the XZ1 Compact, has been listed at £499, which should translate to about $550-$600 stateside.
Meanwhile, the Xperia X1 hasn't had any significant leaks so far, besides a single mention from months ago — so either it will be the biggest Sony surprise on the showfloor, or it simply doesn't really exist (though we're certainly hoping it's the former).
Sony will be holding an event just ahead of this year's IFA expo —
August 31, to be exact
. And while we know nothing of the XZ1 and X1's release dates, the XZ1 Compact has been rumored to hit the shelves less than ten days after its announcement — so no later than September 10.
However, Sony tends to announce devices months ahead of their actual release, the latest example being the
Xperia XZ Premium
, which launched four months after its debut. So we would advise against getting your hopes too high for the moment.