Sony Mobile, Motorola and LG ready to battle it out in China?
9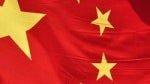 On Sunday and Monday, we passed along some information about the state of the Chinese smartphone market.
Samsung is on top
followed by four domestic firms and then Apple. Only two foreign firms are among the top ten smartphone manufacturers in China, Samsung and Apple. According to the always insightful Taiwan based supply chain makers, three more foreign firms are battling to grab a decent share of the Chinese smartphone market.
Sony Mobile
,
Motorola
and
LG
are in stiff competition. Amazingly, as we reported earlier Tuesday, LG sold only 100,000 units in the country during the first quarter for an anemic .1% share of the Chinese market.
LG can only do better in the country, and plans on offering its flagship models to Chinese consumers. Once it has improved its market share, LG will add mid-range and low-end smartphone models to its lineup in China. Meanwhile, Sony has put up an R&D center in China and hopes to improve its marketing of smartphones. Instead of launching low-end models like most OEMs do in the country, Sony is looking to release only high-end models. And after laying off 1800 employees in China, Motorola has not launched any new models in the country for some time. Google could be planning on pulling Motorola
out of the country
.
Either the three will together expand sales of smartphones in China, or they will capture sales that currently belong to some of the leading manufacturers.
source:
DigiTimes