Samsung sets smartphone sales record in China for Q1
14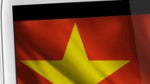 Samsung set a new record in China after selling
12.5 million smartphones
in the first quarter. The Korean manufacturer outsold all other smartphone manufacturers in the country for the fifth consecutive quarter. During the January through March period, Sammy accounted for 18.5% of all smartphone sales in China which was a gain of 2.2 percentage points sequentially. The latest data comes from Strategy Analytics. According to Sino Market Research,
Samsung continued to gain share in April with 18.8% of the smartphone market
in the country.
Samsung's quarterly performance
doubled that
of rival Apple. With 6.1 million iPhone sales during Q1, Apple had 6.1% of the Chinese smartphone market which placed it sixth in China. Behind Samsung for Q1 was Huawei with 8.1 million units sold and Lenovo with 7.9 million smartphones purchased. Coolpad and ZTE finished fourth and fifth with 7 million and 6.4 million smartphones sold respectively. LG had its worst ever quarter in China, selling just 100,000 smartphones for a .1 market share. This is an anomaly as the Korean manufacturer is the world's third largest smartphone producer.
Overall, 67.4 million smartphones were sold in China during the first quarter, which made up 32% of all such handsets sold worldwide over the first three months of the year. China remains the world's largest smartphone market. Samsung and Apple are the only two foreign firms that made the top ten list of smartphone vendors in the country for the period.
source:
KoreanHerald