Sony Ericsson confirms it's working on Ice Cream Sandwich for its 2011 Xperia lineup
12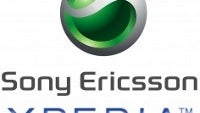 Sony Ericsson has confirmed that its 2011 Xperia family of smartphones will get updated to
Android 4.0 Ice Cream Sandwich
. Brief and concise, a post on the Sony Ericsson blog confirmed that the company is working on porting its custom skinning to the new realities of ICS.
"We can today confirm that we plan to upgrade the entire 2011 Xperia™ portfolio* to the next version of Android known as Android 4.0 or Ice Cream Sandwich. We are working on merging our current Xperia™ experience with the new features in Android 4.0. More detailed information regarding this upgrade, timing and global availability will be communicated in due course here on the blog."
Now, one can deduce that Android 4.0 on Sony Ericsson (future Sony) smartphones won't be in its vanilla version. In the last couple of years, SE went from heavily skinned Android to a lighter custom skin, stripping down its modifications on top of Android to the card-based Timescape. Recently, it has also introduced some baked-in social integration with "Facebook inside Xperia" allowing you to get social easier. For examply, you can "like" a song directly for the music player. We're curious to see how much of that will appear in the ICS update.
The
handsets
that will get bumped up to Android 4.0 include: the Sony Ericsson Xperia arc and arc S, Xperia PLAY, Xperia neo and neo V, Xperia mini and mini pro, Xperia pro, Xperia active, Xperia ray as well as Sony Ericsson Live with Walkman.
Earlier on its Dutch Facebook page, the company made a vague statement that it plans to update its
Xperia handsets to the "next Android platform."
This could have referred to another iteration of Gingerbread or ICS, so it left room for debates and we're glad it's now all crystal clear. Don't forget to check out our list of all the handsets that have been confirmed to get
Android 4.0 Ice Cream Sandwich
.