Some iOS 6 users continue to have trouble using Wi-Fi
68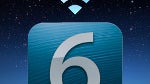 When iOS 6 was pushed to users earlier this month,
complaints about problems with Wi-Fi connectivity
started flooding Apple's discussion forums. It was quickly discovered that a special webpage that iDevices used to check if a network requires log-in credentials was accidentally taken down. When it was brought back up, everyone thought that the problem has been solved.
Well, think again! It turns out some users are still experiencing troubles connecting to Wi-Fi, with some reporting that the option is simply greyed out. Not everyone has this problem, though, and by the looks of it, it isn't even limited to a particular model. Unfortunately, the reason behind it all hasn't been identified yet (or at least it hasn't been announced), but since it's a software-related problem, we're willing to believe that Apple will come up with a fix soon.
Just a word of advice, though: if you're trying to complain to any of Apple's executives personally, it's probably a waste of time, as we can imagine you'll get an answer in the lines of "Just use 4G".
Are any of our readers experiencing problems when trying to connect to Wi-Fi networks with their iPhones?
via:
Cnet