WiFi bug hit devices updated to iOS 6, but it's already fixed
11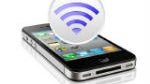 With a rollout as massive as an iOS update there are bound to be problems, and today was no different. But, unlike the usual culprits of server overload, the bug that came about was one that wasn't something in the iOS software, but it was caused by a mistake at Apple. Apparently, users were finding that after they updated to iOS 6, their devices simply wouldn't connect to WiFi networks.
Apple hasn't commented on the issue, but some smart users seem to have already figured out a possible explanation of the problem, and the issue has been fixed by Apple. The theory is that since iOS 4, the platform standard is to ping a page on Apple's servers: http://www.apple.com/library/test/success.html. If the ping was successful, the WiFi was deemed connected and everything would be fine. If the ping failed, the system assumed you were on a network that required a login and would ask for the credentials.
Apparently, someone at Apple accidentally deleted that page from the server, so pings were failing all around, and no one could connect to any WiFi. The page has since been restored, and no one is reporting any more issues, so it seems that really was the problem.
Anyone else having issues with iOS 6? What are your early impressions?