Some Samsung GALAXY S II for T-Mobile units may have faulty displays
25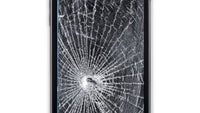 There is a growing thread over at the
XDA Developers
forum where a
display issue
plaguing some
Samsung GALAXY S II for T-Mobile
units is being discussed. As the issue has been described,
"vertical lines and dots"
become apparent on the screen under certain conditions, most noticeably
when viewing the display in a dark room
with the brightness level set to minimum. Poor color reproduction and below par contrast levels are being reported as well.
The forum member who brought up the faulty screen issue made a comparison between the displays of a T-Mobile Samsung GALAXY S II and its Sprint version – the
Samsung Epic 4G Touch
, both of which boast a pretty similar Super AMOLED Plus display. Interestingly, the Sprint model used in the test was not perfect either, but its flaws were far less noticeable as it had been
"calibrated considerably better"
. Other GALAXY S II variants that are reportedly affected include the
Skyrocket
for AT&T, as well as the models sold by Telus and Rogers in Canada.
This isn't the first time when the Samsung GALAXY S II is being accused of having troubles with its display. Back in August, a bunch of users in Vietnam had what looked like a
mini GALAXY S II user convention
in order to discuss what they claimed was a screen issue affecting locally produced units.
If you fear that your T-Mobile Samsung GALAXY S II may be showing the symptoms listed above, you might want to check the thread at the source link below. There you can find a detailed guide to figuring out whether your smartphone is affected or not.