Softbank to borrow $23 billion to finance bid for Sprint
24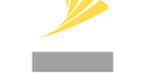 Now that Sprint has officially acknowledged that it is
talking to Japan's Softbank about a "strategic investment" in the carrier
, things are beginning to move swiftly behind the scenes. The latest word is that Softbank is talking to three Japanese banks, Mizuho Financial Group, Sumitomo Mitsui Financial Group Inc. and Mitsubishi UFJ Financial Group Inc., in an effort to secure $23 billion in loans that would be used to help the telecommunications and internet firm acquire 70% of Sprint. The third largest carrier in the U.S. has a current market cap of $17.28 billion after the stock rose on word of the talks.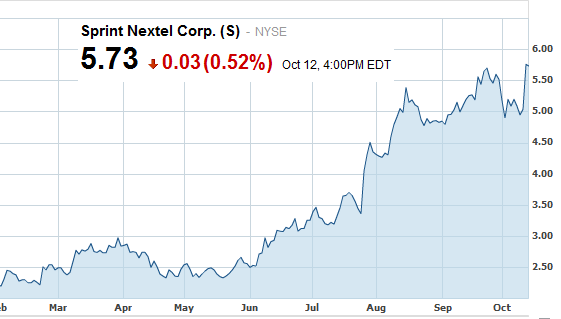 Sprint's stock gets a pop from the Softbank talks
Softbank loaded itself up with debt back in 2006 when it purchased the Japanese arm of Vodafone. With the company's current debt level at $10 billion, adding $23 billion more in debt could make things difficult for the Japanese firm. Morgan Stanley analyst Tetsuro Tsusaka figures that if Softbank were to acquire two-thirds of Sprint at a 30% premium to its current stock market price, it could saddle the firm with
more than $55 billion in net debt
. S&P lowered Softbank's credit rating outlook to negative, worried how a deal to take a controlling stake in a financially weak Sprint could negatively affect Softbank's financial position.
Sprint shareholders might not make out as well as they thought they might. Softbank plans on buying new treasury shares directly from Sprint and then making a tender offer for the balance of the stock. Softbank expects to pay no more than $6.50 for its shares. Sprint closed Friday at $5.73 a share, down 3 cents, after rising 14% on Thursday on news of the deal. One analyst, J.P. Morgan's Philip Cusick, said that although his firm expects Sprint to be trading between $6 and $7 in a year, he hears that some big holders of the stock expect it to trade at $10 or higher.
In 2008, Softbank had a major problem when money it set aside for a debt redemption was lost when it was invested in a credit default swap. The company came back riding the tails of Apple as it was the exclusive carrier of the Apple iPhone in Japan for some time. Softbank's founder and CEO, Masayoshi Son, had promised not to make any acquisitions until the company paid off its debt which he promised to do by March 2014. He has obviously decided that buying a huge stake in Sprint is worth breaking his word for, striking while the iron is hot.
source:
WSJ