Soft Gold OnePlus 3 will be launched tomorrow
16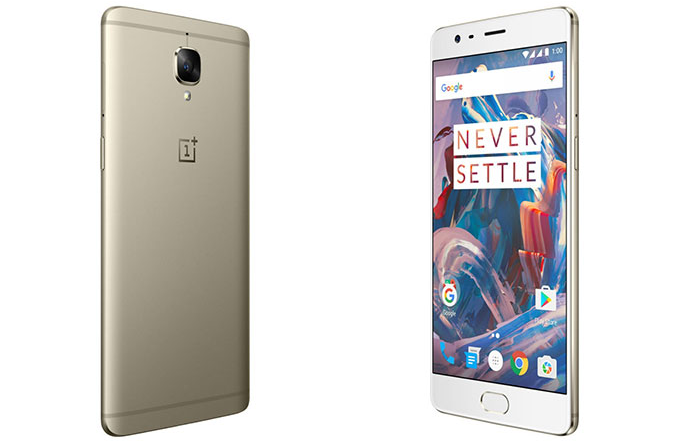 If you've been waiting for that
gold version of the OnePlus 3
, we've got good news: OnePlus just revealed that this color variant of its smartphone - officially called
Soft Gold
- will be available to order starting tomorrow, July 26 (at least in the US).
While only the back and sides of this upcoming OnePlus 3 are covered in gold (which is only a paint, not real gold), its front panel is white, so the device definitely looks different from the Graphite version, which has a black front panel.
Apart from its new color, the Soft Gold OnePlus 3 resembles the Graphite model entirely, offering the same features: 5.5-inch 1080p display, Snapdragon 820 processor, 6 GB of RAM, 3000 mAh battery with fast charging, and so on. Its price will be the same, too: $399.99 unlocked.
Last month, when we
reviewed the OnePlus 3
, we praised it for being a very well made smartphone with plenty of high-end features at a price that's hard to beat. So, is anyone here interested in getting a golden OnePlus 3?