So... do you like how the Pixel 4 looks in those new leaks?
30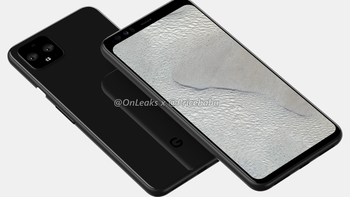 Google's approach to the Pixel design has always been a bit... questionable. Ever since the Pixel 1 hit the streets, people have been scratching their heads at some decisions... then the Pixel 2 XL showed up and its bezels were still being questioned. The Pixel 3 XL caused a mini eruption on the Internet when it dropped its heavy notch.
So yeah, the Pixels' looks are a bit controversial every time a new model drops, but at the very least they have a signature look, right?
Anyway, we've been getting Pixel 4 leaks for a while now and today, finally,
we have a new set of renders
, allegedly showing us the full thing — the way the Pixel 4 is going to look both on the front and back. Of course, this is not official material, but the leakster @OnLeaks it comes from is usually pretty accurate with any information he divulges.
So, assuming that this is the actual Pixel 4 design... how do you like it?