Snip Video Trimmer allows you to edit video taken on your Android phone
1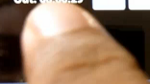 Many Android users have been jealous of the iMovie editing capabilities on the Apple iPhone 4. Now, a $2.99 app from the Android Market called Snip Video Trimmer allows users of phones running Android 2.1 or higher, the opportunity to edit videos taken with the phone.
Want to remove some unwanted video prior to sharing it? Snip will do that for you. You can pick where you want to start a video and where to end it while the app removes everything else from the clip. This allows you to remove parts of a video before you upload it to YouTube or other video sharing sites.
Check out the video below to see how Snip works. It certainly might not have all of the features offered by iMovie which is more of a full-fledged video editor. Still, the Snip Video Trimmer is a start for Android and we would expect to see more editing capabilities for the platform in the not too distant future.
source:
Androinica