Snapdragon 820 SoC rumored to have overheating issues just like the Snapdragon 810 chipset
99+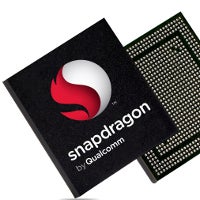 Once talk about the overheating Snapdragon 810 SoC started to go viral
, the reports were met by comments from some phone buyers that they were going to wait until the release of the Snapdragon 820 before buying their next handset. If a tweet from tipster Ricciolo is legit, you might want to wait for the appearance of the Snapdragon 830 before spending your hard earned money on a new phone.
The tweet disseminated by Ricciolo today states that the Snapdragon 810 chipset and its successor (the Snapdragon 820) are "
not so different in terms of HEAT issues
." The tipster, who refers to himself as a Technology Secret Agent, suggests that phone buyers hold out for the launch of the Snapdragon 830. The latter won't be available until the third quarter of 2016.
According to Chinese analyst Pan Jiutang,
Qualcomm will start shipping the Snapdragon 820 SoC in December of this year
. The first phone to employ it, according to the analyst, will be the Xiaomi Mi 5 Plus.
The Snapdragon 820 features new 64-bit cores home grown by Qualcomm. These four
Kyro cores
have a maximum clock speed of 3GHz.
Ricciolo hasn't posted any evidence that backs up his comments, and there is no anecdotal evidence that suggests that the Snapdragon 820 overheats. For now, we recommend taking his comments with a grain of salt until there is some solid proof that what he says is true.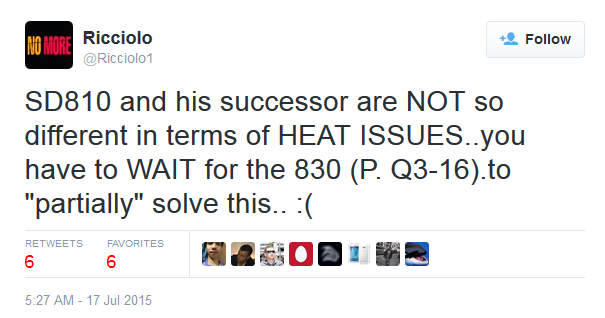 Tweet from self-proclaimed tech secret agent Riccolio says that the Snapdragon 820 SoC overheats like the Snapdragon 810 does
source:
@Ricciolo1
via
mobiltelefon.ru