SkyDrive app for Android coming soon, according to rumors
3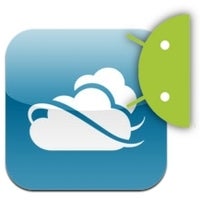 According to a tipster for
Neowin
,
there is an Android SkyDrive application in the works.
How does he know? In a nutshell, he read it in a document obtained from the public folders of SkyDrive team members. The documents that leaked the information have already been taken down, yet the tipster managed to take snapshots of the evidence, although he prefers not to reveal them.
There are little details as to how the app will operate or how it will look. However, there appears to be a new feature incoming – Recycle Bin. It is speculated that this is added for backup purposes, so if a user deletes a file or needs a document's older version, a backup will be available for restoring. Supposedly, this feature will eventually come to all SkyDrive flavors, including the service's mobile and desktop apps.
If the leaked information is to be believed, the Android SkyDrive application should be out by the end of July. Will it be more convenient to use than the alternatives such as
Dropbox or Google Drive
? Only time will tell.