SkyDrive app for Android coming in a few weeks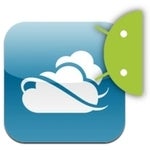 So let's say that you are one of those people who really enjoy using Microsoft's SkyDrive and its
7GB of free storage allowance
, but Google's Android is what powers your tablet or the smartphone in your pocket. There's exciting news for you: Microsoft confirmed that an official
SkyDirve app for Android is currently being developed,
so you won't have to use those third-party clients anymore.
SkyDrive for Android is not available for download yet, but it will be within a few weeks. An announcement will be made via the service's Twitter feed, so keep an eye on it in case you are interested.