Siri has problems with Scottish accent on this fake commercial based on real story
5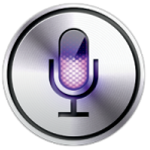 The clip below is supposed to be an
Apple iPhone 4S
commercial. It starts out looking and sounding like a legitimate Apple commercial focusing on Siri. But it soon turns into a satire as Siri tries unsuccessfully to deal with phrases like "
chip butty
," "
jammy dodger
," or "
Caledonian 80
." Things go from bad to worse from there with the language turning so bad that we suggest that viewers use discretion when watching the clip.
The video was put together by Comedian Gavin McInnes and is based on an
article in the L.A. Times
about Siri having problems understanding a Scottish accent. Need a laugh after a tough day? Check out the video below, but just be sure that the kiddies aren't around while you watch. Some words are easy to understand despite the accent.
source:
LATimes
via
CNET