Report reveals over 200 Android apps carrying adware that were installed 150 million times
7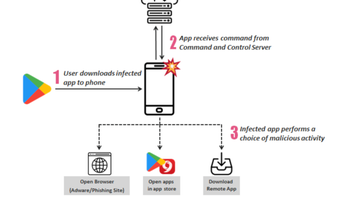 A report from Check Point Research
(via
ArsTechnica
) focuses on a new strain of adware called SimBad that was found in 206 apps in the Google Play Store. These apps collectively had been installed over 150 million times, and Google has since removed the titles from the Play Store. The apps, once installed, would flood a user's phone with ads playing in the background, even if the app wasn't open.
Additionally, these infected apps could force the user's browser to visit a website selected by the attacker with instructions coming from the attacker's server. And to make it harder for users to uninstall these titles, their icons would disappear from the launcher.
The adware was named SimBad because most of the apps it was found on were simulator games. While considered adware now, Check Point says that the infrastructure is there for it to "evolve into a much larger threat." The infected app installed the most was a title called
Snow Heavy Excavator Simulator
with 10 million downloads. A number of titles each had 5 million installs including
Fire Truck Emergency Driver
,
Ambulance Rescue Driving
and
Car Parking Challenge
.
Even though Google has removed the apps from the Play Store, if you installed any of the infected apps, it could still causing havoc with your device. To see if your phone still has one of these apps installed, check the list found in the appendix of Check Point's report.