Shocker: iPads sold well on Black Friday, Microsoft Surface not that much
39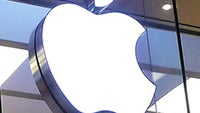 Although no U.S. retail store was spared by the hordes of customers during the annual Black Friday
stampede
shopping event, some outlets were clearly more crowded than others. And as you might expect, Apple stores were among those that interested buyers the most. But how do they compare with rival Microsoft's retail outlets? That's what the analysts at Piper Jaffray wanted to find out, so they observed an Apple Store and a Microsoft Store at Mall of America in Minneapolis for 8 hours during Black Friday, as they have been doing for 5 consecutive years now.
Unfortunately for Microsoft, 47% less people visited its retail outlet when compared to the nearby Apple Store. What made matter even worse for MS was that most of the visitors were just checking out the gear, rather than buying it. In particular, only 3.5 items were sold every hour at the Microsoft Store, with two of them being XBOX games. In comparison, 17.2 items were sold every hour at the Apple Store, with 11 of them being iPads. Piper Jaffray's team dedicated two hours time to monitoring how well the
Microsoft Surface
was selling, yet not a single unit was bought during that time.
But even for Apple it's not all roses. The analysts report that although the company moved 11 iPads every hour (that includes both the
iPad
and
iPad mini
), that figure stood higher last year, namely at 14.8 iPads per hour. It is said that the drop in sales could be due to limited supply of the most popular model – the 16GB iPad mini. When it comes to Macs, Apple sold 3.9 of them per hour during Black Friday, while 10.1 were being bought a year ago. The drop in interest is likely because of the new models' upcoming arrival.