Save your data! Netflix update for iOS brings Wi-Fi only option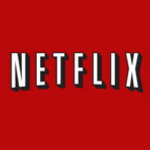 unlimited data plans ruled the States
and
Apple iPhone users could watch Netflix movies to their heart's content
? Now carriers like AT&T and Verizon have become so worried about clogging up their pipelines that they are even thinking about ways to charge Netflix for the bandwidth used by users of its app. Netflix has tried to make things easier for its iOS using fans by adding a Wi-Fi only option in an update to the app.
It's almost as if there is no way out. Those still grandfathered with unlimited data plans
are throttled if they are among the top consumers of data in a region
, while others are on tiered data plans that limit how often video streaming services like Netflix can be used. The aforementioned update allows users of the Apple iPhone and Apple iPad to
toggle the device's 3G/4G connectivity on and off
basically giving the user a chance to view Netflix only through Wi-Fi. While that could save you a ton of data, the trade-off is that you will have to find a Wi-Fi signal before you view a movie or T.V. show.
source:
GIGaom
via
SlashGear