Satirical "Burning Platform" theme for Nokia Symbian gets a million downloads
17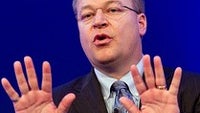 The
"Burning Platform"
memo doomed Symbian to a quick rather than a slow decay and painted the Windows future of Nokia. It all happened so suddenly it left the industry and users in shock, and not surprisingly Symbian sales fell sharply soon after. However Windows Phone wasn't the savior some imagined it would be and it's still selling lower or around the level of Symbian, even a year and a half after Nokia announced it is leaving it.
Nokia loyals however were not happy with the development and kept cheering for home-grown MeeGo, which was also canned. And now, in an attempt to show it's not all lost for Nokia, developer Michele Cerreta a.k.a. PiZero said the satirical "Burning Platform" theme was downloaded an impressive 1 million times in just 100 days.
"Symbian doesn't seem dead," the developer concludes. It's not, of course, but it's definitely headed that way like it or not. But you have to admit, Symbian has had a lot of loyal followers, and the platform definitely deserves respect for what it's done.
source:
@PiZero
via
AllAboutSymbian