San Bernardino survivor's husband sides with Apple in amicus brief
27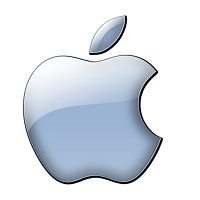 Salihin Kondoker, the husband of a survivor of the San Bernardino terror attack, has filed an amicus brief with a California court. The brief, in favor of Apple, says that it is unlikely that the
Apple iPhone 5c
used by deceased terrorist Sayed Farrok contains any useful information. Kondoker bases this on his wife's personal experience.
Like Farook, Kondoker's wife worked for the San Bernardino County Health Department and like the terrorist, she received an Apple iPhone 5c from the Health Department to use for work. She never used her work-provided iPhone for personal conversations or to hold personal data. Thus, her husband believes that Farook wouldn't have kept information on the device that would be related to his life as a terrorist.
Apple is being asked by the government to
unlock the phone using a unique OS that is required to pull out content inside the handset
. Apple fears that by producing this so-called GovtOS,
the software could fall into the wrong hands, compromising the security of every iPhone user in the world
. Apple also fears that the government is looking beyond a single iPhone.
Even though his wife is a survivor of the attack, Salihin says that Apple should hold firm. "When I first learned Apple was opposing the order I was frustrated that it would be yet another roadblock. But as I read more about their case, I have come to understand their fight is for something much bigger than one phone," he said.
"In my opinion it is unlikely there is any valuable information on this phone. This was a work phone. My wife also had an iPhone issued by the County and she did not use it for any personal communication. San Bernardino is one of the largest Counties in the country. They can track the phone on GPS in case they needed to determine where people were. Second, both the iCloud account and carrier account were controlled by the county so they could track any communications. This was common knowledge among my wife and other employees."-Salihin Kondoker, husband of San Bernardino survivor
Apple got some good news on Monday when a Magistrate in Brooklyn ruled that
the DOJ could not issue a court order forcing Apple to open an iPhone belonging to a drug dealer
. That ruling though, was narrowly based as the Magistrate rejected the government's use of a federal statute called the All Writs Act as a way to force Apple to unlock the phone.
Other San Bernardino victims and their families are planning on filing an amicus brief with the court on behalf of the government. Besides the filing by Kondoker, Apple is expected to receive such briefs from other tech firms like Google, Facebook and Microsoft.
source:
AppleInsider