Samsung's unannounced Exynos 8895 chipset appears on Zauba
15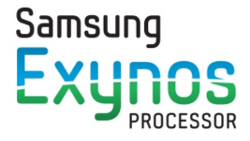 According to India's import/export web site Zauba, Samsung has shipped a pair of boards into the country for testing. Perhaps this isn't the most exciting news of the day in the wireless industry, except for one major part of the story that we haven't mentioned until now. Contained on both test boards is the unannounced Exynos 8895 SoC.
Samsung's current top-of-the-line chipset is the Exynos 8890, which is employed on both the
Samsung Galaxy S7
and the
Samsung Galaxy S7 edge
.
A video showing a prototype of the
Samsung Galaxy Note 7
that we showed you yesterday,
revealed that the phablet was also running the Exynos 8890 SoC
. There had been rumors that a Exynos 8893 chip would debut on the Galaxy Note 7, but that does not appear to be the case.
Producing the Exynos 8895 is no different than
Qualcomm's introduction earlier this month of the Snapdragon 821 chipset
. While still employing a quad-core CPU using Qualcomm's home grown Kryo cores, clock speed is 10% to 25% faster on the Snapdragon 821. The speed of the high-performance cluster on the Snapdragon 821 rises to 2.4GHz from 2.2GHz on the current chip. The battery saving cluster rises from 1.6GHz on the Snapdragon 820 chip to 2.0GHz on the Snapdragon 821 SoC. Qualcomm's next major Snapdragon release is expected to be the 830 chipset.
In the same vein, we don't expect the Exynos 8895 to be Sammy's next major chip which means we wouldn't expect to find it powering the Samsung Galaxy S8 next year.

The Exynos 8895 chipset appears on India's import-export site Zauba
source:
Zauba