Samsung's new tablets sporting the PLS-LCD technology, the first Galaxy Tab 10.1 will live on Vodafone
6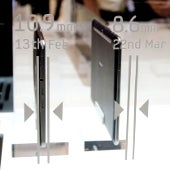 We scored some inside scoop on what will happen to the Samsung Galaxy Tab 10.1 of old yesterday, and thought we'd share for those who care. If you can call a tablet that was announced barely a month ago, and not even on sale yet "old".
OK, Samsung doesn't call it that either, it just slaps it in the face with the adjective "thicker", here's the actual quote we got: "
The thicker Samsung Galaxy Tab 10.1 (Model: P7100) originally showcased at Mobile World Congress in Barcelona last month will still be available.
" Asked for clarification, Samsung representatives told us that it should be exclusive to the
Vodafone network
, where probably it was heading anyway, before Apple threw a wrench in Sammy's design department announcing the incredibly slim iPad 2.
In unrelated news, some unconfirmed information states that the new Galaxy Tab line sports Samsung's innovative
PLS-LCD
(Plane-to-Line-Switching) technology we've written quite a lot about lately. This means not only high resolution, but also a
twofold increase in viewing angles
, and
10%
brighter image than the iPad's IPS-LCD, all coming at costs to manufacture shrunk with 15%, which might explain how Samsung is able to offer better specs at the same price.
Apple is rumored to have expressed interest in the PLS-LCD technology, and, who knows, that
$7.8 billion deal
it struck with Samsung for displays and memory procurement till the end of the year, might have included PLS-LCDs as well, maybe for that
elusive iPad 3
rumored to be in the works for as soon as this fall.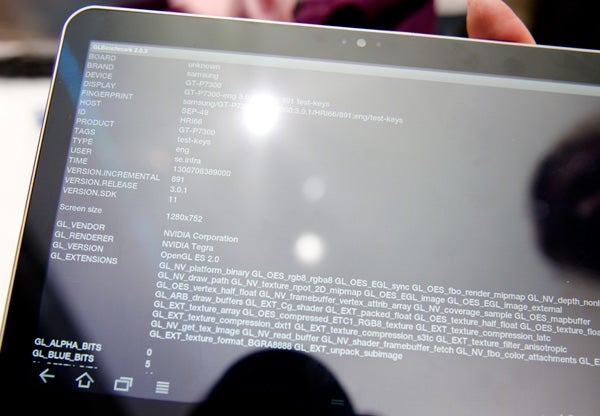 The Galaxy Tab 8.9 with a Tegra 2 chipset inside
Another thing that attracted our attention is that the new Galaxy Tab 8.9 was shown to contain an NVIDIA Tegra 2 chipset inside, but the official specs Samsung sent us only state "
1GHz dual-core application processor
".
That means we might see with the slim Honeycomb tablets what Samsung is doing with the
Galaxy S II
-
some batches will be with Tegra 2
, some with Sammy's own
Exynos chipset
, depending on region and availability.
The amount of RAM was also unspecified, hopefully it won't mean we will have some batches with less than 1GB of it.
source: Samsung,
Anandtech