Samsung's attack on the enterprise starts now
23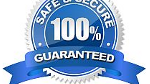 With more companies allowing employees to bring their own smartphone to work, Samsung is aiming for the enterprise starting with the Samsung Galaxy S III. Security is one important feature and with executives from the Korean based company talking to the Financial Times, it seems that one major goal will be getting
IT department heads to allow the use of Android powered models in the workplace
. The latest stats show 80% of American employees use a personal device for work-related activities. Of those that fit in to this group, 38% of them use a smartphone while 15% use a tablet. If the device used is not running on iOS, it probably lacks corporate level security which is something Samsung is trying to remedy.
"Over last few years IT departments have increasingly added more devices to their supported device list, but to date, some have been reluctant to support the Android OS primarily due to data and application security concerns. Now, with the introduction of the SAFE-branded and QA-tested SAFE Galaxy S III smartphone, we have systematically eliminated these concerns by supporting a consistent level of enterprise-ready features and capabilities."-Timothy Wagner, vice president and general manager of enterprise sales at Samsung Mobile.
Samsung's Timothy Wagner, VP and GM of enterprise sales at the Korean manufacturer said there are
three different levels of corporations using the Bring Your Own Device (BYOD) strategy
. There are the companies that allow employees to bring their own phone but don't worry about the security risks because of the rewards. Because the policy could be unofficial, the company might not be aware of possible security risks. You might see this in place in universities and colleges, the hotel and hospitality businesses and those firms in entertainment. The next type of company is one that allows both employee owned phones and corporate devices. They are somewhat concerned with security risk, but might have no policy in place. The industries involved here are field services, transportation, tech and logistics. Finally. you have the companies desiring the top level of security when it comes to mobile devices. They do not allow anything close to BYOD because they see the risks far outweighing the rewards. Industries at this level include banking, financing, government, healthcare and security.
As we pointed out to you last week, the
Samsung Galaxy S III is the first of the manufacturers smartphones to have a SAFE (Samsung Approved For Enterprise) designation
which will allow the phone will support 256-bit encryption, Microsoft Exchange ActiveSync, Virtual Private Network and Mobile Device Management software and services. Samsung's own internal research shows that only 18% of corporations have a defined mobile strategy, 34% have some parts of a strategy in place while 42% are currently working on developing one. If the company's SAFE initiative can convince IT managers that Android can be secure and virus-free, the tech titan might be able to take on iOS and BlackBerry for enterprise users. In fact, according to the
Financial Times
, by the end of next year
Android will be the most used mobile platform in the business sector
.
source:
FinancialTimes
via
electronista