Samsung Galaxy S III will be branded SAFE for corporate security
6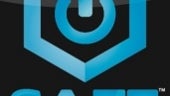 SAFE
, Samsung Approved for Enterprise, is a security program by Samsung helping IT departments gain more control over devices and underscoring the safety of a device, and now the Korean company announced that it's upcoming Galaxy S III phone will be branded SAFE on all five carriers in the United States.
SAFE is also designed to facilitate the transition to Galaxy S III smartphone for big businesses. Enterprise IT departments will now have more control over SGS IIIs, and that's something that will help allow employees use the SGS III at work.
Support for the program on the Galaxy S III means that your phone will support 338 smartphone management policies among which features like 256-bit encrypion and better support for Exchange ActiveSync.
Samsung says that one of the biggest carriers in the States, has 44% of its pre-orders for the SGS III coming from corporate customers. Analysts, also point out that with the rise of Android, the bring your own device policy is in blooming in companies across the globe.
The combination of state-of-the-art hardware and use in enterprise environments is definitely something that will be good news to employees. This is allegedly the first quality assurance program to launch across more than one carrier. The SAFE program supports mobile device management (MDM), a way to control what apps the user is running and also wipe data from lost gadgets.