Samsung's Nexus 10 tablet said to launch in the first half of next year
50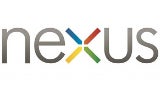 It turns out we may have to wait a bit longer than expected for the rumored Nexus 10 tablet by Samsung. A new rumor claims that for unknown reasons, the 10" Nexus may not launch by the end of this year, but will see the light of day sometime in the first half of 2013.
This actually makes sense, since judging by what we've heard, the Nexus 10 tablet is expected to be a monster. According to some unofficial sources, the device will be produced by Samsung, in tight partnership with Google. It is said that with this tablet, the companies want to challenge the iPad, which is not only much more popular, but features technology which is yet to appear in an Android device.
The display of the newest iPad has an incredibly high resolution of 2048 x 1536 pixels, which allows for a pixel density of 264 ppi... which is a lot for a large tablet screen. Well, if the rumors are true, Google and Samsung are eying a 2560 x 1600 pixel resolution for the Nexus 10, which should result in a pixel density of around 300 ppi. Another high-tech part of the Nexus 10 will probably be the processor, which is said to be an Exynos 5, based on ARM's Cortex-A15 architecture. It's being speculated that due to these advanced technologies, the duo will not be able to bring the tablet to market until some time next year.
What do you think, guys, will the Nexus 10 have what it takes to challenge the iPad and its "resolutionary" display? Do you plan on getting the Nexus 10 if it really turns out to be so beefy? Sound off in the comments!
via:
AndroidandMe