Samsung's Galaxy Tab S 8.4 and 10.5 slates will have received Lollipop by the end of April, probably
13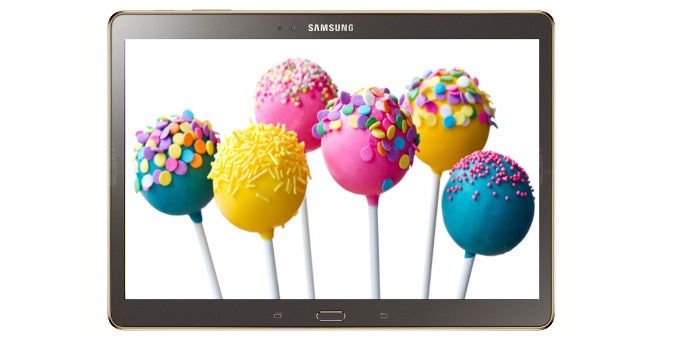 Samsung most recent AMOLED slates, the
Galaxy Tab S 8.4
and
Tab S 10.5
, are creme de la creme of Samsung's current tablet lineups, pairing potent hardware (as per tablet standards, that is) with sleek design and beautiful Super AMOLED displays, which is a very, very rare sight to behold.
Well, all those users who have jumped on the bandwagon and opted for these devices will probably be quite happy to know that Samsung is poised to update their beloved devices with Android 5.0 and a refreshed variation of the in-house TouchWiz UI. We suppose that the latter will be quite similar to the "new" interface design language of Sammy - white backgrounds in most menus and even punchier Lollipop-y colors. Currently, said slates are running on Android KitKat.
The update should hit both slates sometime in March or early April. However, Galaxy Tab S 8.4 and Tab S 10.5 units in certain regions are said to receive the "sweet new take on Android" slightly earlier than other regions as a part of a public soak test. This means that if you are among the unlucky ones, you might have to wait a little more.