Samsung to start selling Exynos chipsets to other smartphone companies
23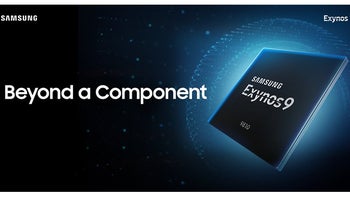 Apparently, Samsung wants a piece of the chipset market share, as the South Korean company plans to expand production of its
Exynos CPUs
and find buyers for them among smartphone vendors.
At the moment, Samsung is only fourth place in terms of smartphone chipset market share, as Qualcomm is in leading position followed by Apple and
MediaTek
. According to industry sources, Samsung plans to sell mostly chipsets for mid-range smartphones in an attempt to take on MediaTek. If Samsung's plans turn out to be successful, MediaTek may have a tough 2018.
Moreover, analysts say Samsung is looking to expand its smartphone chipset market share by selling them to other companies, as well as using Exynos CPUs inside its products, in order to benefit more from the approaching
5G networks roll-out in 2020
.
It's true that Meizu had been using Exynos chipsets for several years now, but Samsung plans to expand its client database aggressively in 2018, so that might not even count that much for its chip business.
It remains to be seen which smartphone companies will cave in and land their first orders for Samsung's Exynos chipsets. Since Apple and Huawei have their own in-house developed mobile processors, they may be ruled out, but there are other companies that don't have their own solutions yet.