Samsung to out a 9"-to-5" foldable display device in early 2015, claims Korean media
25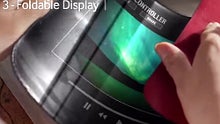 Now, a Korean publication sheds some more light on the foldable gear in question, claiming that it will be a tablet of sorts, with an 8-9 inches Full HD Super AMOLED display. So far, so good, we know that Samsung has had such panels in development for a while now, and is even
prepping AMOLED tablets for release very soon
.

Samsung seamless foldable AMOLED display prototype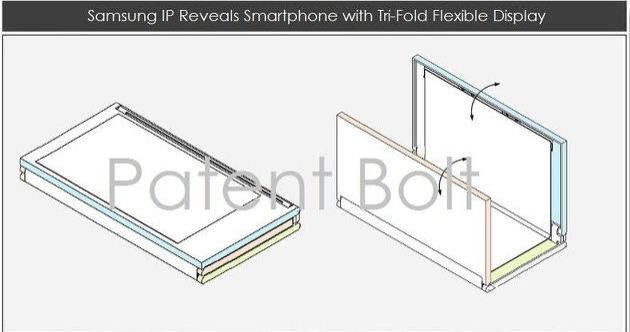 Tri-foldable display patent" &nbsp
The publication claims that this tablet can be folded two times, until the visible display part is much smaller - both four and five inches are mentioned. Previously we heard that the folded device
will result in a 5.68" display diagonal
. This phone-to-tablet concept is similar to
Samsung's tri-foldable patent
, filed not long ago, which you can see on the right, and where the two sides fold 180 degrees, and make for a much smaller device in the end.
Samsung has apparently spearheaded the development, despite having yield issues with the flexible tablet panels, and plans to announce the device early next year. The insiders mention all the soulsearching that has been going on over at Samsung's about the practicality of such a product. One possible application they saw is in women's handbags, where the folded phone/tablet combo will take up much less space, and can only be unfolded when a larger display is needed, like what you see from the 2:15 point in the video below. Samsung is said to be acutely aware that a new breed of interface will have to be developed, too, as well as killer apps that can take full advantage of the foldable display concept. We cross fingers everything goes to plan, and can't wait for more leaks to trickle down, as this could be the gamechanger that the maturing mobile industry needs right now.
source:
Daum
(translated)
Recommended Stories