Samsung allegedly shows a 5.68 foldable display at CES, ready for the mass market
46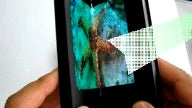 According to industry sources, Samsung has demonstrated the world's first viable foldable display in the Encore hotel in Las Vegas yesterday. That's apparently a different one than the flexible displays on the
Galaxy Round
or
LG G Flex
.
It is still made with a plastic substrate, but uses film-like polyimide (PI), which bends much easier. Moreover, Samsung has integrated a
metal mesh touch layer
in the display itself, and not an indium tin oxide (ITO) film, which deteriorates when bent, especially at the curved area. Thus it has managed to achieve a 5.68" foldable prototype, which doesn't deteriorate the image quality at the bending area, even when folded many times over.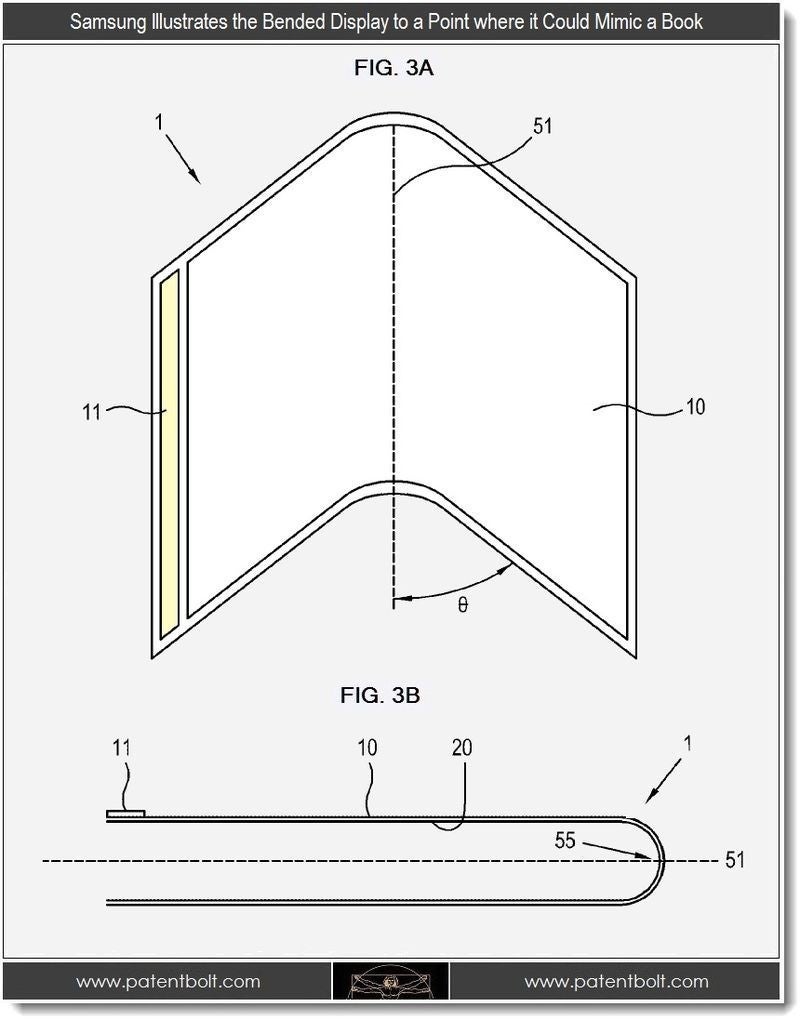 Samsung foldable display patent diagram
Evidently the analysts, VIPs and potential clients that were there for Samsung's presentation, were taken by surprise at how advanced Samsung's bendable display is. We had a
Samsung VP quoted in November
, who said that foldable devices will be on the market in 2015. "T
o commercialize a foldable display, we need to ensure enough restoring force to prevent any functional and performance-related problems when the display is folded and opened thousands of times
," commented an industry insider privy to Samsung's presentation. "
The showcased product is only a prototype. However, it is a great achievement that a foldable display has been realized
."
Samsung researchers demonstrated
how they managed to crack the code of the bending area, so that the both the physical structure of the panel, and the image, don't deteriorate even after thousands of openings. It doesn't become very clear whether the prototype shown was 5.68" in folded state, but we certainly hope so, as that's a diagonal phones like the Note 3 ship with, and they are rather manageable as is. Now a tablet that folds into a 5.7" phone - that would be something to look forward to next year.

Seamless foldable display research