Samsung demos foldable display concepts, including a phone-to-tablet device
38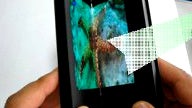 Samsung hinted about
foldable displays being on tap for 2015 release
at its analyst event presentation yesterday, and it has seemingly also showed concept device prototypes to investors.
Unfortunately the demo was locked down for reporters, so we only have third party impressions from the foldable device session, and a few patents and inventions to deduce from. Samsung demonstrated both a foldable phone, and an intriguing device which is phone-sized but can be unfolded into a tablet.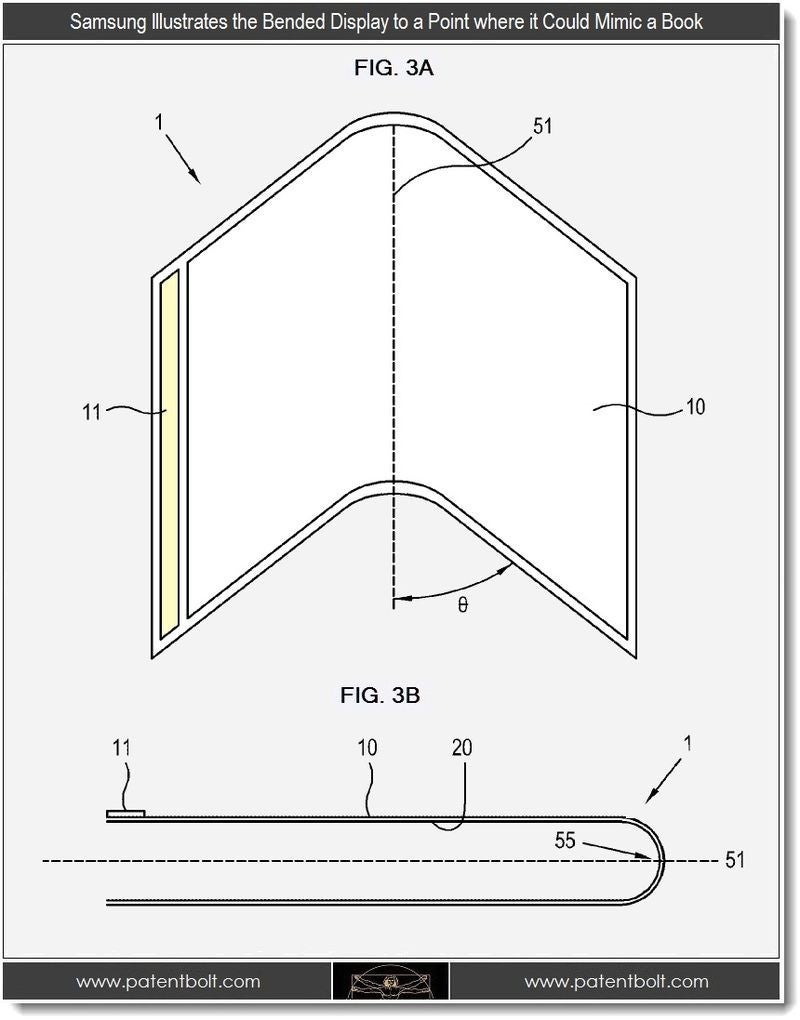 Samsung foldable display patent diagram
"
The first one they showed us was the size of an S III smartphone which can be folded in half from top to bottom. So like a compact powder used by women
," comments Jae Lee, a Daiwa Securities analyst. "
There was also one in the size of a lengthy wallet which can be unfolded on both sides into the size of a tablet computer
," he added.
We have to admit we are extremely interested in the phone-to-tablet concept device, as it might one day allows us to fold a tablet in two (or three like the case here) and reach a regular pocketable phone size. Since display with plastic substrates are a fraction of the regular display panels thickness, the device can also be made comparatively slim.
There are many hurdles to overcome until something like this hits the shelves, but one of those we know for sure that
Samsung's R&D department has cracked
. Back in 2011 it outed a paper explaining how it has managed to create a crease where a flexible OLED would fold, that doesn't degrade the image on the screen with visible "seams".

Seamless foldable display research
The prototype was then folded and unfolded 100 000 times without a significant degradation in brightness and image quality at the seam, or at least not one to be detected by the human eye. At the time the researchers said the technology was about two years far from making it into foldable displays, and now we have another two-year timeframe for the actual devices. Chalk us excited about 2015.
Recommended Stories