Samsung to offer a refurbished smartphone program?
12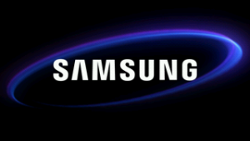 Looking for a way to battle back against low priced Chinese smartphone manufacturers that have been eating into its market share, Samsung might be planning to offer refurbished versions of its high-end handsets. This is based on a speculative report published on Monday morning. The plan to sell previously owned Samsung handsets could start as soon as next year.
Samsung has bounced back in 2016 and
its shares recently hit an all-time high
.
Second quarter earnings were strong
and the company would like to keep its operating margins above 10%. To accomplish that, Samsung would have to stay away from trying to match prices with companies like Xiaomi. Instead, the manufacturer will take the high end handsets that have been sent back to the company as part of its one-year upgrade programs in the U.S. and South Korea, and sell those phones to consumers at a lower price.
Key details, such as the amount of the discount that Samsung would use to compute the price of the refurbushed models, was not revealed. Also unknown is the number of such handsets Sammy might offer, and the countries where such a program will be run. Typically, a used Samsung phone sells for 51% of its original price in the U.S., according to brokerage house BNP Paribas. A used iPhone in the U.S. will normally be priced at 69% of its original cost. That pricing might give Samsung a competitive advantage in the market for refurbished high-end phones.
Apple is trying to get permission from the Indian government
to sell refurbished iPhones in India
. This could be a great location for Samsung to sell its used phones as well. Despite its status as one of the largest smartphone markets in the world, low per capita income means that most Indian consumers cannot afford the latest iPhone or Galaxy S model. In fact, 70% of new smartphone purchases in the country last year were priced under $150 USD.

Samsung refused to comment on the speculation, noting that it doesn't respond to rumors.

source: Reuters

Recommended Stories