India officially rejects Apple's bid to sell refurbished iPhones in the country
46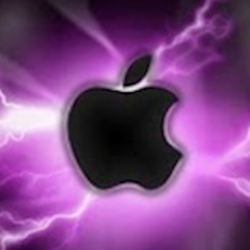 Despite
Apple CEO Tim Cook's recent schmoozing with India Prime Minister Narendra Modi
, the
Indian government today officially rejected Apple's application to sell refurbished iPhone units in the country
. Apple had hoped to use the certified, previously owned handsets as a way to counter the high price of the iPhone in a country with a per capita income of $1500.
Demand for the Apple iPhone is high in India. During the company's fiscal second quarter, a period that saw
Apple announce lower year-over-year iPhone sales for the first time in history
, sales of the device in the country rose 56% year-over-year led by sales of the $300
Apple iPhone 5s
.
In making the announcement, commerce and industry minister Nirmala Sitharaman curtly commented, "We are not in favor of any company selling used phones in the country, however certified they may be." This was the second rejection Apple suffered recently from the Indian government. Last week,
Apple's request to be exempt from the current regulation
that requires 30% of goods sold in retail stores to be locally sourced, was denied. The tech titan had hoped that opening Apple Stores in the market would raise brand awareness.
"First of all, we would never 'dump' anything, this in virtually all countries in the world we have a process by which a phone that's been used by the first owner or is taken back and made to be new, if you will, and a warranty is placed on that, just like a warranty for a new phone. And it's sold for a more affordable price and that happens in several countries. What we want to do is do the act of bringing it back to this pristine level, we want to do that in India for the Indian market. We may have to bring in some phones from other markets in order to fuel the supply chain if you will. But the act of bringing them to pristine conditions, we want to do that in this country."-Tim Cook, CEO, Apple
Apple might yet be able to get a waiver on this condition since the commerce ministry wanted to grant Apple the waiver, only to be overturned by the finance ministry. Both ministries will get together to see if they can reach a compromise. "We took a line that we would not mind waiving the 30% local sourcing norm for Apple," stated the commerce minister. "Now, the finance ministry has taken a different position. We will examine the matter in consultation with the finance ministry," Sitharaman said.
India is a major focus for Apple, but is a contradiction. In 2017, it will become the second largest smartphone market in the world after China. Yet 70% of new smartphone sales were priced under $150 last year. Most of the sales are made by local smartphone manufacturers who build low-priced Android models.
source:
LiveMint