Samsung starts pushing Exynos security fix update
8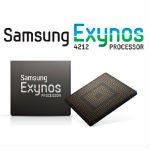 Last month, there was a
security flaw exposed
in the Samsung Exynos, which could potentially allow a malicious app to gain root access to a user's device with user consent. Root access could lead to plenty of bad endings, but the issue is getting resolved as Samsung has pushed updates to two new devices today which will close the security hole.
The security flaw was found by the community at XDA, and even when the flaw was found, a good-natured dev at XDA came up with a fix, for those willing to trust his work. The flaw had the potential to be quite bad, but the issue was made even worse by the fact that back in November it had been discovered that S-Note
stored your Google account credentials in plain text
, and that file could be accessed on a rooted device.
Samsung had pushed an update
patch to some Galaxy S III
devices earlier this month, but today it also pushed updates for the T-Mobile Galaxy Note II, and the Sprint Galaxy S II Epic 4G Touch. The updates are pushing out over-the-air now, but Samsung still has work to do as a number of Galaxy model smartphones remain at risk.