Root users: Samsung S-Memo is insecurely storing your Google Account credentials
25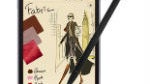 This is a warning for some Samsung Galaxy users out there who have rooted your device: Samsung's S-Memo is not securely storing your Google Account credentials, and because your device is rooted, that data could be at risk.
Apparently, one of the devs over at XDA has found out that S-Memo stores your Google Account credentials in plain text. Under normal circumstances, this shouldn't be an issue, but if you have rooted your device, that information is viewable. It was found on a Galaxy S III, and it seems that the trouble is in having your
/data
partition readable by any app in the
/system
partition.
If you have a rooted device, all you need is a SQLite reader, and you'll be able to see the Google Account data which is stored in plain text in a SQLite file. As of yet, this is just a be-aware bit of info, but it is possible that more apps are storing data this way, and it may be something root users need to be wary of in the future.