Samsung starts building momentum for the Galaxy S IV with new teaser videos
73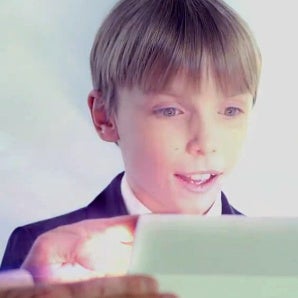 If you feel like all the tech news you see these days are about the upcoming
Samsung Galaxy S IV
, you're not alone. Samsung has obviously already
teased a lot
about its new Android flagship to drive expectations high, but now the company is starting to really build momentum for the March 14th launch with a series of teasers.
The first one introduces Jeremy, the secret messenger of Samsung UNPACKED, a little boy that gets to see the Galaxy S IV (no one says it's the Galaxy S IV, but it is pretty obvious). He also gets the privilege to bring that S IV box home, but runs into a curious neighbor girl and has to protect the secret. It's just the first of a few teasers for the upcoming device. Samsung definitely isn't shy about marketing its product and that's what has brought it success in the past, it seems that's what will work in the future as well.
Finally, we love the way that video starts. "I know this is going to be one of the most amazing products to hit the market since... TVs went color," a driver chants about the upcoming Samsung device. Well, Samsung might have got it all with the S IV, but modesty is definitely not included.
source:
Samsung Mobile