Samsung says "no way" to Apple's request it wins the trial because of the unauthorized press leak
27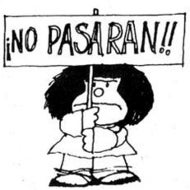 Apple
wanted Samsung to be punished severely the other day
for
leaking already rejected evidence to the press
. So severely, in fact, that Apple asked for outright winning the trial because of it in the motion it filed:
"The proper remedy for Samsung's misconduct is judgment that Apple's asserted phone design patents are valid and infringed. Through its extraordinary actions yesterday, Samsung sought to sway the jury on the design patent issues, and the proper remedy is to enter judgment against Samsung on those same patents. It would be, to be sure, a significant sanction. But serious misconduct can only be cured through a serious sanction—and here, Samsung's continuing and escalating misconduct merits a severe penalty that will establish that Samsung is not above the law...

In the alternative, and at a minimum, the Court should (i) instruct the jury that Samsung engaged in serious misconduct and that, as a result, the Court has made a finding that Samsung copied the asserted designs and features from Apple products; and (ii) preclude Samsung from further mentioning or proffering any evidence regarding the 'Sony design exercise' for any purpose.
Of course, this is a typical case of "shoot for the stars, so you can get the Moon" that happens every day in business negotiations and litigation pursuits, which is unlikely to be granted.
Still, Samsung didn't hesitate to counter with a proposed order in its turn, calling Apple's request "
frivolous at best
", and that Cupertino is looking for an "
unprecedented sanction of outright dismissal of Samsung's defenses to its design patent claims, in the guise of an alleged "recommendation" about Samsung's release of information that was already publicly available.
" Samsung's response to Apple's request it wins the trial because of the excluded evidence press leak piles on from here:
Apple's request is an affront to the integrity of the jury. Apple proceeds on the groundless assumption that the jury, already instructed by the Court not to read media accounts, will violate the Court's instructions and do precisely that. As explained in the Quinn declaration, Apple's premise is factually unfounded and contrary to settled law. Nowhere does Apple even address, let alone refute, these points.
Tit-for-tat is in town, and we hope for more juicy revelation how the iPhone and iOS were conceived today, when
Apple's Phil Schiller
re-takes the witness stand.