Samsung's star lawyer justifies his decision to share evidence with the public, Apple wants heads to roll
35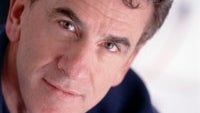 Apple filed an emergency motion yesterday with Judge Lucy Koh, demanding that Samsung be sanctioned over the
slideshow press leak the other day
.
The judge previously requested that
Samsung's star counsel John Quinn file a brief explaining who leaked the info
she didn't want included in the trial, to the press.
John Quinn has filed such a brief yesterday, arguing that the evidence released to the press is "ethical" and "legal", and not meant to sway the jury in any way. He is citing the public nature of the case and the 1st Amendment:
On July 31, 2012, I approved and authorized the release of a brief statement—it was not a general press release—and proposed trial demonstrative exhibits. This followed multiple requests from members of the media seeking further explanation—including requesting the demonstrative exhibits at issue—as to the basis for Samsung's claims, made in open court and in its public trial brief, that it had the right to present evidence that the iPhone was inspired by "Sony style" and that Samsung had independently created the design for the F700 phone—that was alleged in Apple's opening statement to be an iPhone copy—in 2006, well before the announcement of the iPhone.

A true and correct copy of a sample of the press inquiries seeking precisely the information that was provided—including requesting the trial demonstrative exhibits at issue—is attached as Exhibit A.

Contrary to the representations Apple's counsel made to this Court, Samsung did not issue a general press release and more importantly, did not violate any Court Order or any legal or ethical standards. These false representations by Apple's counsel publicly and unfairly called my personal reputation into question and have resulted in media reports likewise falsely impugning me personally.

[…]

As this Court has acknowledged, this is a case with genuine and substantial commercial and public interest and with enormous potential commercial impact. The media has been reporting in salacious detail Apple's allegations of Samsung's supposed "copying", causing injury to Samsung's public reputation as a company. Moreover, Apple's baseless and public assertions that Samsung's transmission to the media of public information constituted contempt of court and that these actions were intended to pollute the jury were themselves glaring falsehoods, highlighting why Samsung has every right to defend itself in the public domain from unfair and malicious attacks.

Samsung's brief statement and transmission of public materials in response to media inquiries was lawful, ethical, and fully consistent with the relevant California Rules of Professional Responsibility (incorporated by N.D. Cal. Civil Local Rule 11-4) and legal authorities regarding attorneys' communications with the press. California Rule of Professional Responsibility 5-120(B)(2) specifically permits attorneys involved in litigation to disclose "information in a public record." As shown above, all of the information disclosed was contained in public records.
via
AppleInsider
Quinn Declaration
Recommended Stories