Here's the leak with Nishibori's testimony that might get Samsung into court contempt trouble
24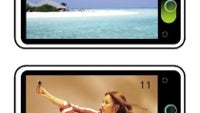 Judge Koh was
rather annoyed yesterday that Samsung leaked a slideshow to the press
with the
Samsung F700
design evidence she already refused to include in the trial. After begging her in the morning to reconsider, Samsung's counsel John Quinn might have taken the matter in his own hands, and eventually instructed the PR team to put together a slideshow with the refuted evidence, and send it to the press. If he is found to be behind that leak, he might face fines and jail time for court contempt.
We might not get that far, but looking at the slideshow below, we understand why Samsung was so adamant for this to become public, and, as Apple's lawyer Harold McElhinny puts it, trying to "
polute the jury
".
The slides also contain the initial testimony from
Apple's designer Shin Nishibori, behind the "Sony-Jony" concepts
, who
refused to be summoned by Samsung
any further, and has apparently left Apple and flown to Hawaii because of a "medical condition", or so his lawyers say. There he says that Jony Ive asked him to step aside for a moment and
have fun thinking if Sony designed an iPhone what would it look like
, resulting in the concept, based on a Sony designer's ideas shared in a Bloomberg interview in 2006.
Samsung then continues with touchscreen phone designs it had in the studio predating the iPhone, some of which, like the "IReen", have rounded corners and a sole home button underneath the display.
Recommended Stories