Samsung said to announce the Note 7 recall cause by year's end
20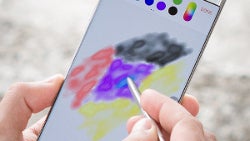 Samsung is grabbing the bull by the horns, it seems, aiming to address headfirst the structural challenges of its organization that eventually led to the Note 7 recall. Just today, it posted an
assuring letter to investors
that it will increase dividends, and consider the shareholder initiative to spin off Samsung Electronics, and list it on a foreign stock exchange, likely the NASDAQ.
Again today, Korean media is abuzz with reports that Samsung will also try and post the findings of its investigation into the reason for the Note 7's combustion by year's end. Given that the
Galaxy S8
announcement is fast approaching, rumored to be just three months away, the sooner Samsung figures out what exactly happened, and the sooner it posts the results, the faster it will leave all that drama behind, and focus on the future of its phone production.
"
We are considering all possibilities to find out the exact cause of the accidents
," clarified a Samsung official, as the company doesn't want to bungle the culprit with a half-baked investigation. Experts are also suggesting that Samsung takes its time in finding out what happened, as the timing of the announcement is important, but more important is to figure out the exact cause of the incident, so it can be avoided in the future, and not just by Samsung.
Recommended Stories