Samsung releases its Q3 2014 financial report - sells slightly more phones, but revenue is way down
48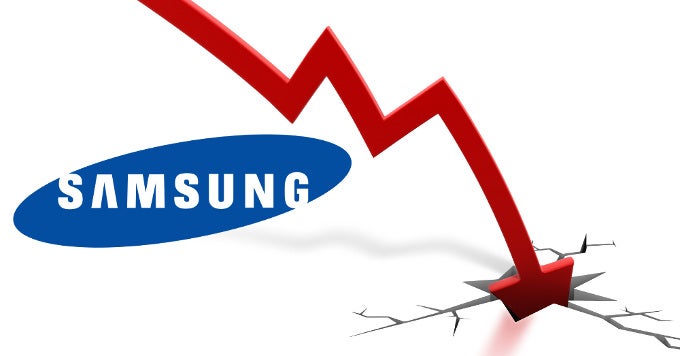 When it rains, it pours
. This old saying perfectly suits Samsung's current state of financial affairs. The largest and still not dethroned smartphone maker in the world has been having a lot of troubles over the past few quarters, experiencing both diminishing sales and tumbling earnings. In the beginning of October, for example,
it was predicted that the giant
from South Korea will once again disappoint and will report unsatisfactory financial results for Q3 2014. The financial report for the quarter is already out, and just as it was expected, Samsung once again proclaims a lot of trouble in paradise.
Despite selling more smartphones in Q3 than in Q2 2014, the revenue of Samsung's mobile division is still keeping its downward course and is bringing the whole corporation down with itself. Samsung's smartphone business brought less earnings (23.52 trillion won/$22.3 billion) in Q3 than in Q2 (27.51 trillion won/$26.08 billion), a 15% decline. As a comparison, back in Q3 2013 Samsung brought 35.66 trillion won ($33.87 billion) home. The operating profits of the mobile division are also 2.67 trillion won down.
The harsh competition was the main reason for Samsung's disappointing sales
Despite shipping slightly more smartphones in Q3 than in Q2, the giant revealed it got hold of 47.45 trillion won ($45 billion) in revenue, which is way less than the 59.08 trillion won ($56 billion) it brought home in Q3 2013. The net profit is also tumbling down – the last quarter filled Samsung's pockets with 4.85 trillion won ($4.6 billion), way less than the 7.19 trillion won ($6.8 billion) it acquired just a year ago. The gross profits of the company for Q3 2014, on the other hand, stand at 16.74 trillion won ($15.9 billion), yet another decline over last year, when Sammy reported higher gross profits.
The
Galaxy Note 4
powerhouse has the potential to help Samsung's mobile division score a turnaround, but we are yet to see if the phablet will actually aid the company's financial situation.
Preliminary data shows
that in is not performing better on its home market than the Galaxy Note 3 did last year. In the meantime,
Xiaomi
and the rest of the local China-based contenders will surely continue to give Sammy a hard time.