Samsung may launch new Uhsupp social network service along with Galaxy S9
14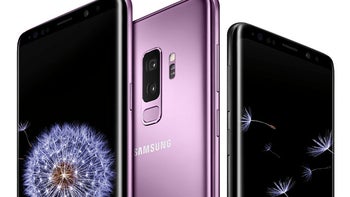 Samsung announced
its new flagships –
Galaxy S9
and
S9+
will be officially unveiled at Mobile World Congress (MWC) 2018 trade fair on February 25. Both smartphones are said to hit the shelves less than a month after their reveal.
Along with the new smartphones, Samsung is expected to introduce a new social network service called "
Uhsupp
." The name has already been trademarked in both the EU and South Korea, but it is yet unclear if it will be available in the United States as well.
According to a report coming from Samsung's home turf, Uhsupp social network service will be launched on March 19, but it will be open to the public on February 25 when the
Galaxy S9
will be unveiled.
Uhsupp will allow users to share their location in real time, as well as send and receive messages between them. The service will work just like Messenger, Instagram, and WhatsApp, so it remains to be seen whether or not Samsung will bring anything new to the table.