Samsung loses (another) patent battle against Apple
44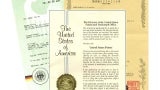 Did you miss having a constant stream of news stories about patents? Don't worry, we're back at it again, as Apple and Samsung continue to wage their war in the courtroom.
In this latest episode, we see Samsung losing a case that has to do with Apple's patent dealing with scrolling in the gallery. To be more specific, Samsung is now required to update all of its devices running Android 2.1, 2.2 and 2.3, in order to implement a different way of handling scrolling in the gallery. This has to be done within 8 weeks, or else Samsung is going to feel the wrath of the Netherlands court, which has made the ruling. In this case, this means a payment of about $128,974 (EUR 100,000) a day, as reported by SamMobile.
Naturally, Samsung's Benelux division has issued a statement, letting the world know how disappointed they are with this decision
.
Disappointed or not, though, those guys better start working on a fix, if they don't want to start losing hard-earned money to their biggest rival.
via:
SamMobile