Samsung's screw ups are negatively affecting some Galaxy S10 buyers
23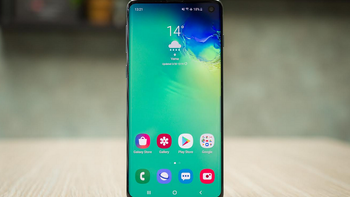 Based on a large number of complaints on Reddit
and
Twitter
(via
Android Police
) it appears that Samsung is having problems properly keeping track of the phones being sent in as trades toward the purchase of a
Samsung Galaxy S10
. Several consumers who sent in handsets that meet Sammy's requirements for a valid trade are being told that the phone they sent in does not qualify. To qualify for a deal, a phone sent to Samsung must turn on, hold a charge and not power off unexpectedly. The screen must function perfectly without any dead spots, and the phone must exhibit the normal signs of wear and tear only. A factory reset must be performed before Samsung receives the device, amd the phone cannot be blacklisted.
Samsung told some would-be
Galaxy S10
buyers that they had sent in a phone that was different than the one they originally agreed to trade, even if that wasn't the case. One customer named Cliff took pictures showing that he was sending his
Galaxy Note 9
to the company toward the purchase of a Galaxy S10 model. However, Samsung rejected his trade because it claimed that the phone he sent was a
Galaxy S7
. As a result, the company is charging him the $550 it took off the price of his new phone because of the trade.
Others sent in phones for a trade-in that Samsung never credited to their account. Some mailed units in pristine condition only to be told that their phone was rejected because it didn't meet Samsung's requirements. Perhaps the strangest story was written by someone who sent in a Galaxy Note 9 to receive a $550 credit toward the purchase of a Galaxy S10. His trade was rejected because Samsung claimed that the device they received was a keyboard. Pictures that the company had obviously did not match photos taken by the consumer at the time he mailed in his phone. An investigation has been started. In several cases, Samsung contradicts itself by claiming that a phone doesn't boot on correctly, or that it hasn't been factory reset while stating in the same sentence that it doesn't turn on.
Under the company's previous policy, those sending in a trade that didn't meet the eligibility rules would be given $50 in a virtual Visa account, and would not get their phone back. Now, the company is giving customers the option to reject its decision and get their trade-in returned. But those who were told that they never sent in a phone, or mailed in a keyboard, or shipped the wrong phone, what will they get back from Samsung?
The trade-in deal that Samsung was running offered up to $550 in credit toward the purchase of a Samsung Galaxy S10. The models that were eligible for the maximum credit included the Samsung
Galaxy Note 8
,
Galaxy Note 9
, Galaxy S9, Galaxy S9+, the Apple iPhone X, iPhone XS,
iPhone XS Max
, iPhone XR, the LG V40, and the Google Pixel 3 and Pixel 3 XL. There were other tiers of phones that brought credits ranging from $300 down to $50. Samsung applied the credit at checkout and requested that the trade be shipped to them within one week.
If you're sending in a trade, document everything you do by taking pictures and filming video

If you are caught up in this issue, prepare for a long drawn out battle. A person who bought the Samsung Galaxy Note 9 last October took advantage of a deal that the manufacturer was running. He sent in his prisitine
Galaxy S9+
and was expecting to receive $600 in credit as advertised. Luckily, he took photos while packing up his trade. Samsung credited him $50, claiming that the device was not in good enough condition to receive the full $600. After several months of back and forth, and getting the Better Business Bureau (BBB) and an arbitrator involved, the customer finally got the remaning $550 back. But it took him five months to do so.
So here's the deal folks. If you plan on shipping in a trade-in to any company, not just Samsung, make sure that you document everything you do by taking photographs or videos. It might be a pain to do this, but it could save you if your trade-in gets mishandled.